Public Radio's Environmental News Magazine (follow us on Google News)
Ice Archaeology
Air Date: Week of January 19, 2001

stream/download this segment as an MP3 file
Transcript
TOOMEY: It's Living on Earth. I'm Diane Toomey. Some of the most dramatic evidence of climate change can be seen in the rapid retreat of the world's glaciers and ice patches. The melting of ancient ice could eventually cause drought and famine for millions of people around the world who rely on rivers fed by mountain ice. But in the western corner of Canada, the receding ice has also produced an unexpected benefit: the uncovering of ancient artifacts that archaeologists call some of the most important finds in North America. Bob Carty has this report from the Yukon.
(Helicopter engines)
FARNELL: We're a short distance south of White Horse in the Coast Mountain Range. We're flying at about 6,000 feet, and the site we're going to is known as Friday Creek. It's just up in this hanging valley at 12 o'clock.
CARTY: Rick Farnell is a government biologist, and today he's taking me for a little helicopter ride. Off to the west about 100 miles is the border with Alaska. Down below are the high ridges of the Yukon Mountains. In their crevices and in their hanging valleys are ancient patches of ice.
FARNELL: This one is about 100 meters wide, and I'd say about 300 meters long. A couple of years ago, we discovered these ice patches were melting back quite rapidly. This could be a real strong signature of global warming.
(Helicopter engines, fade to footfalls)
CARTY: The helicopter lands and we scramble over to the ice patch. As we walk up to it, there is a football field of rocks at its base. Rocks that are barren of lichens and mosses. They used to be covered by the ice patch. That's how far it's melted in only a few years, the result of repeated summers of high temperatures. In this part of North America, ice patches have melted by up to 80 percent of their original size.
(Flowing water)
FARNELL: There's always water runoff on the ice patches, and it's because these sites are really burning out. They're melting back really fast.
CARTY: Ice patches were formed thousands of years ago in the same way as glaciers: snow accumulating over the years getting packed down into ice. But unlike glaciers, ice patches do not move, which means they don't crush and mix up everything inside them. Which means that when they melt, they release their contents.
(Footfalls on gravel)
CARTY: Rick Farnell takes me up to the 25-foot face of the ice patch, and then he points to the thick black clumps under our feet. "What you're standing on," Rick tells me, "is caribou dung. Lots of caribou dung." And that's what Rick Farnell comes here to find and collect.
(Scrapes, chops)
FARNELL: What we do is chop in here into the ice like this, and you can remove fecal material from the bottom. And that will be the oldest fecal material. I was telling my assistant, Lora Lee, when she started working on this project, that she's going to learn a new science, and we're going to call it "fecology." And I've had her sorting and mailing and shipping turds, or, you know, fecal pellets, to all kinds of researchers.
CARTY: Now the question arises, why is there such scientific excitement about these caribou droppings? The reason is, there aren't any caribou living in these parts, and there haven't been for hundreds of years. And that made Don Russell, a caribou expert with Environment Canada, really curious when he heard about the dung. Three years ago he went up the mountain and discovered more than just caribou droppings.
RUSSELL: Just before I left, I picked up what looked like the end of an arrow. We subsequently had it aged and it was 4,300 years old, which was at that time the oldest organic artifact found in Canada. We had some of the droppings aged, and the oldest is around 8,000 years.
CARTY: It seems that for a period of up to 8,000 years, these mountain ice patches were visited by immense herds of caribou escaping from mosquitoes in the summer heat. And where the caribou gathered, so too did aboriginal hunters. If a hunter missed his prey with a spear or an arrow, it could be lost to the snow and to the ice. And to time. Until today. Diane Strand is the spokesperson for the Champagne-Aishiak Indians. Her elders used to talk about herds of caribou so large that when they moved, it seemed the mountains themselves moved. For Diane Strand, those are now more than just old tales. When the artifacts were first discovered on her people's land, Diane Strand went up to the ice patches to see what her ancestors had left behind.
STRAND: As I was climbing up, I had said a little prayer to my grandmother, just to give me some guidance and help. My grandmother had lived there. My mother was raised in that area. Just when I was finishing my prayer, I look down and I seen a stick that looks something like a pencil sticking out of the dirt or the dung, actually. I brushed it off, and I could see that there was some sinew that was wrapped around it. It was a spear-throwing dart. It was dated at about 6,700 years old, plus or minus a few hundred years there. And I go back and I think about -- it could be one of my ancestors, my great great great great great grandpa, of some sort.
(Chopping)
HARE: What we found, is you can find a piece of bone that looks as fresh as if it was dropped last year or the year before, and it can be 5,000 years old.
CARTY: Greg Hare fingers a piece of caribou antler he's just picked up from the ground. The ice patch we're visiting today is the seventy-fifth site that is now producing artifacts from previous centuries. It's like a dream come true for Greg Hare, an archaeologist with the Yukon territorial government.
HARE: One of the finest pieces we found in the last two years was a type of hunting technology where you use a throwing board to propel a long dart. And it's this beautifully-made stone point. The sinew is still very intact, holding it onto the wooden foreshaft. For most archaeologists this would be unbelievable.
CARTY: After artifacts are found on the ice patches, they're taken down to White Horse to be freeze-dried and preserved.
(Clanking, hammering, fans)
HARE: This is a dedicated freezer for storing the artifacts and faunal remains from the ice patches. It's constantly kept at minus 12 degrees.
CARTY: Greg Hare brings a tray of artifacts out of the freezer to show them off. And I have to admit to being very impressed. I visited quite a few museums and I've seen my share of arrowheads. And frankly, I've always found them kind of boring. This is different. These specimens are more than just the rock. They have their original organic parts, the wood and the sinew that would normally rot away and disappear. Greg Hare shows me an arrow he's particularly proud of.
HARE: Just a remarkable specimen. It's about two and a half feet long, it's got a barbed antler point at the end, it's tied on with sinew. There's three feathers, ochre decoration at least in five places down the arrow. This arrow has got to be a thousand years old, and it's in nearly perfect condition. If you had a bow you could shoot and hunt with this arrow today.
CARTY: The ice patches may contain other surprises. The caribou dung itself is being analyzed for what it can tell us about vegetation, bacteria, and diseases over thousands of years. It could even reveal insights into climate changes of the past. But for aboriginal spokesperson Diane Strand, the discoveries mean something more intangible.
STRAND: I do have mixed feelings about climate change, but it's been kind of a mixed blessing for us so that we can have -- the first nation's people can have some kind of opportunity in looking at their past. And once you have that, you develop a sense of pride.
(Helicopter engines)
CARTY: Up on these ice patches, you might expect researchers to be enjoying and celebrating their discoveries. Instead, they're working with a sense of anxiety and urgency. The problem is that their icy treasure chest is melting too fast. They may be running out of time to retrieve the secrets of the past. And it's all because of the weather of today and the forecast for the future, according to biologist Rick Farnell.
FARNELL: Our glaciologist predicts that we've only got five to ten years and they may melt back completely if the summers stay as hot as they are.
CARTY: Climate change giveth and taketh away.
FARNELL: Yeah, and then they're no longer going to be time capsules, if they melt completely back.
(Helicopter engines)
CARTY: In the Yukon Mountains of Western Canada, I'm Bob Carty for Living on Earth.
(Music up and under)
ANNOUNCER: Funding for Living on Earth comes from the World Media Foundation Environmental Information Fund. Major contributors include the W. Alton Jones Foundation, supporting efforts to sustain human well-being through biological diversity: www.wajones.org; the Ford Foundation; the Richard and Rhoda Goldman Fund; and the Geraldine R. Dodge Foundation.
(Music up and under)
TOOMEY: It's Living on Earth. I'm Diane Toomey. And this is NPR, National Public Radio. When we return: The ZEVs are out and the hybrids are in, as California takes a second look at mandating cleaner cars. Stay tuned to Living on Earth.
(Music up and under)
SECOND HALF HOUR
TOOMEY: It's Living on Earth. I'm Diane Toomey
(Music up and under: "Well I've got a girl, she looks so neat. When I take her downtown I want something to eat. I want the lettuce boogie. Lettuce boogie. Oh, the lettuce boogie. Lettuce boogie. Oh, the lettuce boogie, well give it to me please...")
Living on Earth wants to hear from you!
P.O. Box 990007
Prudential Station
Boston, MA, USA 02199
Telephone: 1-617-287-4121
E-mail: comments@loe.org
Donate to Living on Earth!
Living on Earth is an independent media program and relies entirely on contributions from listeners and institutions supporting public service. Please donate now to preserve an independent environmental voice.
NewsletterLiving on Earth offers a weekly delivery of the show's rundown to your mailbox. Sign up for our newsletter today!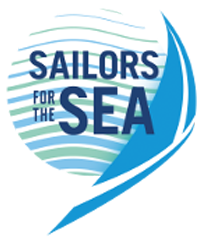 Sailors For The Sea: Be the change you want to sea.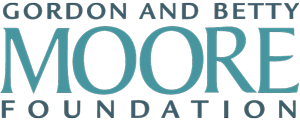 Creating positive outcomes for future generations.

Innovating to make the world a better, more sustainable place to live. Listen to the race to 9 billion

The Grantham Foundation for the Protection of the Environment: Committed to protecting and improving the health of the global environment.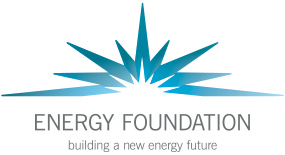 Energy Foundation: Serving the public interest by helping to build a strong, clean energy economy.
Contribute to Living on Earth and receive, as our gift to you, an archival print of one of Mark Seth Lender's extraordinary wildlife photographs. Follow the link to see Mark's current collection of photographs.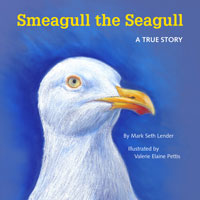 Buy a signed copy of Mark Seth Lender's book Smeagull the Seagull & support Living on Earth