Public Radio's Environmental News Magazine (follow us on Google News)
An Ecologist's Journey to Motherhood
Air Date: Week of August 23, 2002

stream/download this segment as an MP3 file
In her first book, Sandra Steingraber catalogued cancer, the environment, and her own personal battle with the disease. Now, the biologist has a new book out, and this time, host Steve Curwood talks with her about pregnancy, ecology, and motherhood.
Transcript
CURWOOD: Welcome to an encore edition of Living on Earth. I'm Steve Curwood. Sandra Steingraber, I have in front of me a copy of your new book, Having Faith, and I'm looking at the front cover. At the top there's this intriguing photo of your daughter, Faith. Can you tell me about it?
STEINGRABER: Thereby hangs a tale. The picture is of me and my daughter Faith. She's two years old, I think, in that picture. What the picture doesn't show, I think, is during the photo shoot my two year old was in a very bad mood and was in a need of a nap and was very, very cranky. In fact, she had just ordered the photographer out of our house. And she's got this great smile on her face. That's because what you can't see, outside the frame of the picture, is that I'm tickling her, trying to evoke a smile. I myself am looking adoringly at her, but what I'm thinking in this picture is, I hope I don't throw up, because I'm actually about nine weeks pregnant with Elijah, my son, at this point when the photo shoot was taken.
CURWOOD: Sandra Steingraber is now a mother of two. She had her second child, Elijah, a few months ago. She's also a biologist who teaches at Cornell University. In 1997 she wrote Living Downstream, A Scientist's Personal Investigation of Cancer and the Environment. The book sprang from her own experience with bladder cancer. In her new book, Having Faith: An Ecologist's Journey to Motherhood, Sandra Steingraber tracks the whole new environment developing inside her own pregnant body.
STEINGRABER: Well that was the thing that impressed me so much when I became pregnant at age 38. Here I was, this ecologist who had spent 20 years studying the interactions between animals and their habitat, and all of a sudden I saw myself as a habitat. I imagined the interior of my uterus as a kind of inland ocean with a population of one, and so, for me, the experience of pregnancy was of turning my scientist's eye inward and researching myself and it was a very exciting time.
CURWOOD: Early on, you talk about the different things that make up the uterus and, of course, the amniotic fluid makes this interior ocean you refer to in your volume. I wonder if you could read a little from this section for us.
STEINGRABER: Sure, I'd be glad to. This section actually describes my own amniocentesis and this scene opens when an obstetrician asks me to drink plenty of water: "Drink plenty of water; before it is baby pee, amniotic fluid is water. I drink water and it becomes blood plasma which suffuses the amniotic sac and surrounds the baby, who also drinks it. And what is it before that? Before it is drinking water, amniotic fluid is the creeks and rivers that fill reservoirs. It is the underground water that fills wells. And before it is creeks and rivers and groundwater, amniotic fluid is rain. When I hold in my hands a tube of my own amniotic fluid I am holding a tube full of raindrops. Amniotic fluid is the juice of oranges that I had for breakfast and the milk that I poured over my cereal and the honey that I stirred into my tea. It is inside the green cells of spinach leaves and the damp flesh of apples. It is the yolk of an egg. The blood of cows and chickens is in this tube. The nectar gathered by bees and hummingbirds is in this tube. Whatever is inside hummingbird eggs is also inside my womb. Whatever is in the world's water is here in my hands."
CURWOOD: What do you mean by this?
STEINGRABER: I mean that women's bodies are the first environment for all of us. One of the things I learned about amniotic fluid, when I actually researched it more closely, is that amniotic fluid itself is contaminated with the chemicals that we use in the industrial and agricultural world. We've detected PCBs in amniotic fluid now, and dioxins and DDT. So there is an exquisite communion between the internal environment of a pregnant woman's body and the external world. The placenta is an open doorway, not a sealed door on a space capsule. And it really was that moment, where I was able to hold a tube of my own amniotic fluid and realize that I myself was the water cycle now, that I decided I needed to write this book.
CURWOOD: Can you give me a short list of environmental toxins which, through your research, you are the most concerned about?
STEINGRABER: I'm very worried about mercury. I think mercury is turning into a very similar story that lead was in the last century, and mercury rates are still rising now, because coal-burning power plants are the single most important source of putting mercury into the environment, because mercury does contaminate coal reserves. And when this is burned, it does go into the atmosphere. And mercury, like lead, sabotages fetal brain development. It actually paralyzes the neurons as they're migrating and getting all connected up in the fetal brain.
I'm worried about PCBs. PCBs are an industrial chemical once used in capacitors and other kinds of electrical equipment because it was so resistant to bursting into flames. Unfortunately, its inert qualities that it enjoys in the industrial sector it does not enjoy in the body of a pregnant woman. It interferes with thyroid hormone and thyroid hormone is an essential for helping guide the developing brain. And so, when PCBs are present, thyroid hormone is flushed from the system, and this too can lower I.Q. and cause problems in behavior, later on, for the child.
So, I think what has captured my interest now are the chemicals that have these invisible effects in the way that they sabotage certain kinds of cellular apparatus from getting set up correctly.
CURWOOD: When we think of chemicals and the impact on pregnancy, thalidomide, the whole thalidomide scandal and scare comes to mind and it brings to mind the pictures of babies with flippers and other anomalies. What were your thoughts on this as you went through your own pregnancy, what chemicals might do?
STEINGRABER: Well, I realize it's not the typical activity, I suppose, for a pregnant woman to spend her first and second trimesters poring through birth defect registry data and things like that, but that's indeed what I did. And with thalidomide, this sedative that was given to pregnant women to help control morning sickness, if she took it on a particular day of her pregnancy the baby might be born without legs. If she took it on another day, a few days earlier or later, it might be born without ears or without hands. And it really depended on which day she took the pills. And that lesson from thalidomide is that when a child might be exposed to a particular kind of pesticide or a particular kind of industrial chemical on a certain day of exposure, you'll get a certain kind of effect, maybe a birth defect that's obvious at birth, but maybe it might affect the way the brain gets wired up. So when the baby's born it looks fine but perhaps in years to come there may be some deficits in behavior or cognition or motor skills.
CURWOOD: At one point you ask the question, why isn't there any public conversation on environmental threats to pregnancy? Why did you ask that question?
STEINGRABER: It was amazing to me the disconnect between what I was reading in the scientific literature about environmental threats to pregnancy, of which there's a whole body of knowledge and a whole big conversation in the scientific world. There's a disconnect between that and what I found myself reading as a pregnant woman who opened a lot of these popular guides to pregnancy – you know, What to Expect When You're Expecting and all of the other books that are a kind of cottage industry for women to enjoy their pregnancy. It almost seemed as though there were an unwritten rule that in the popular literature you should speak no evil about the environment, you should be reassuring, to the point of really being in denial that there are these problems. And my sense, and this is why I wrote Having Faith, is that pregnant women do want this information. The idea that we infantilize women who are pregnant and pat them on the head and say 'just be happy, don't worry.' I think those days are over and women want this information and they find it empowering. At least I did.
CURWOOD: You are a scientist, you teach at Cornell University, and you're now a mother, twice over. How has motherhood affected your thinking as a scientist? How has it changed the way you ask questions?
STEINGRABER: Being a mother doesn't change the way I pose questions, but I think the way my motherhood plays a role is what happens when I'm ready. I've gotten the data and now I want to draw some conclusions from it. And here's where I always want to err on the side of caution, more now even than before. So there's where motherhood and science, I think, come together, in the same way that I'm teaching my three year old daughter, Faith, now how to cross a street by looking both ways and by stopping every time. And you do this through incredible repetition. I don't need absolute proof that she's going to get hit by a car if I don't teach her these things. All I need is a remote possibility that she might be harmed. And I'm going to spend a lot of hours of my life working on this one task about stopping and looking both ways. And in a similar way, when I turn my scientist's eye to looking at environmental toxicants, if we have an indication that these things are harming children my scientist brain at some point turns off and I no longer beat the drum, as scientists do, asking for more research, saying 'oh, this is very provocative but we need more research.' Suddenly my mother brain comes in here and says 'you know what, I don't need any more proof or evidence that this is harmful to children. I have enough evidence now to ask, as a scientist, as a person, as a citizen who wants to influence policy, to ask that this chemical be divorced from our economy, and keep our children out of harm's way.'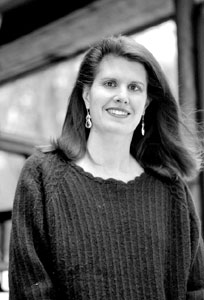 CURWOOD: Dr. Sandra Steingraber teaches biology at Cornell University and is author of the book Having Faith: An Ecologist's Journey to Motherhood. Thanks for talking with us.
STEINGRABER: My pleasure, thank you.
[MUSIC]
CURWOOD: You can hear our program any time on our website. The address is www.loe.org. That's www.loe.org. And while you're online, send your comments to us at letters@loe.org. Once again, letters@loe.org. Our postal address is 8 Story Street, Cambridge, MA 02138. And you can reach our listener line at 800-218-9988. That's 800-218-9988. CDs, tapes and transcripts are $15.
[MUSIC]
Living on Earth wants to hear from you!
P.O. Box 990007
Prudential Station
Boston, MA, USA 02199
Telephone: 1-617-287-4121
E-mail: comments@loe.org
Donate to Living on Earth!
Living on Earth is an independent media program and relies entirely on contributions from listeners and institutions supporting public service. Please donate now to preserve an independent environmental voice.
NewsletterLiving on Earth offers a weekly delivery of the show's rundown to your mailbox. Sign up for our newsletter today!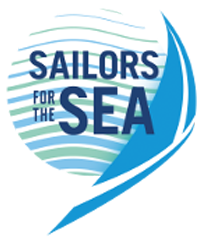 Sailors For The Sea: Be the change you want to sea.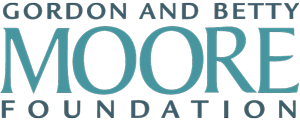 Creating positive outcomes for future generations.

Innovating to make the world a better, more sustainable place to live. Listen to the race to 9 billion

The Grantham Foundation for the Protection of the Environment: Committed to protecting and improving the health of the global environment.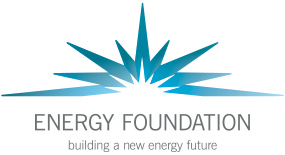 Energy Foundation: Serving the public interest by helping to build a strong, clean energy economy.
Contribute to Living on Earth and receive, as our gift to you, an archival print of one of Mark Seth Lender's extraordinary wildlife photographs. Follow the link to see Mark's current collection of photographs.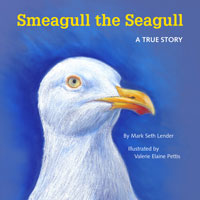 Buy a signed copy of Mark Seth Lender's book Smeagull the Seagull & support Living on Earth