Public Radio's Environmental News Magazine (follow us on Google News)
Living on the Fence Line - Part 2
Air Date: Week of September 19, 2003

stream/download this segment as an MP3 file
Producer Deepa Donde's report on efforts to clean up the air in Port Arthur Texas continues, as she visits long time residents who fear the air may be hurting their health.
Transcript
CURWOOD: Welcome back to Living on Earth. I'm Steve Curwood.
Much of the nation's gasoline, fertilizer and plastics is manufactured along the southern Gulf Coast. Producer Deepa Donde continues her report now on the Texas community of Port Arthur. The town borders six chemical plants, and it's not uncommon for even young people to face a range of diseases, from respiratory illness to cancer.
[SOUND OF TRAIN]
DONDE: A few miles from the refineries, close to the tracks that used to separate black from white Port Arthur, Hilton Kelley waves to a small thin man at the corner.
[SOUNDS OF CAR PULLING UP, DOG BARKING]
KELLEY: How are you doing?
DOMINIC: All right.
KELLEY: We are going to get out for a minute and meet and greet then we're going to take a tour. Mr. Dominic this is Deepa.
DOMINIC: Wonderful, wonderful. Close that door.
DONDE: A veteran of World War II and Korea, Reverend Alfred Dominic still holds service on Sunday. He's the pastor who inspired Hilton Kelley to advocate for clean air, and was one of Port Arthur's first environmental activists.
DOMINIC: They would never tell us that pollution was here. That all of the Gulf and the Texaco and Atlantic Richfield, at that time, they would never tell us that they were polluting our air. And this is what's so stifling to me. Why didn't they tell us? Many of my friends have died with cancer. I am just one of the old dinosaurs and I'm still alive, my wife and I.
DONDE: Reverend Dominic's concerns for clean air stretch back to Jim Crow times. And he says it gives him peace to pass the torch to Hilton.
DOMINIC: But thank God for this young man. He didn't, he didn't wait for nothing; he got out there and saying what he had to say. See, I came up in an era from the 20s on now when they would not allow you to speak. If you would speak they would squash it out. But now, it's coming to pass that people are speaking out regardless to who you are, what color you are, what country you are from. They are speaking out. And I praise the Lord for that.
[DOG BARKING, FOOTSTEPS]
DONDE: A few houses down lives fifty-year old John Dixon, a former refinery worker.
DIXON: That's Snoop Dog – some friends of mine give him to me. That's the name they gave to him, Snoop Dog. You can't be interviewed so might as well rest.
KELLEY: Did the German Shepherd every have any puppies?
DIXON: Rest, Snoop. Rest. You're not resting.
DONDE: A picture of Martin Luther King Jr. hangs on his living room wall. But before we have a chance to say much, a young woman walks in to return a fishing pole. She stands cautiously by the door, smoothing her hair.
DIXON: There is a young lady right there – I don't know if she wants to discuss it but you have a comment. We are on the subject of cancer and environment…hmmm…uterus.
KELLEY: Uterus, you got cancer in the uterus.
DIXON: In the uterus.
WILLIAMS: I just wake up every morning. I've got two kids to live for. I have a two-year-old, and I have a four-year-old. A four-year-old, a man. I can't just lay down on my back and be like "oh well, I'm dying" or something. I just put it in God's hands – whatever happens, happens. That's why I don't claim it all. Everybody has to go from something, so you know.
DONDE: Judy Williams is 21. You'd never know from her broad smile that this woman is a cancer survivor. She found out four years ago, a few weeks after she had her first baby. She thinks that there is something wrong with the air here. She can tell the difference when she drives into Houston, even though Houston has some of the worst air in the country.
WILLIAMS: The air is so different. I mean I'll swear to living God. You pull into Houston, and it's like "oh, I can breathe." You know what I mean. When you get back home, it's like oh my God, what happened? You can taste it, almost, when you hit the air. It's in everything.
DONDE: Not a person I met here drinks the tap water. Everyone drinks either distilled or bottled water, including Judy.
WILLIAMS: Ah, yuck!
DONDE: You drink bottled water?
WILLIAMS: Bottled water.
DONDE: You drink bottled water.
WILLIAMS: Bottled water! Honey, you have no idea what's in this water out here. I mean, people pollute…
DONDE: The mood suddenly shifts to more serious, as Hilton informs Judy about the latest and most forceful of the recent efforts to clean the air in Port Arthur: a class action lawsuit for damages against Premcor, Motiva, Chevron Phillips, Huntsman, BASF, and Atofina.
KELLEY: Because too many young people like yourself is dying from cancer. We just lost a 15-year-old last month, little girl. She had been living with brain tumors. She been having little small tumors all over her head, on the inside, on her brain. She died just last month.
WILLIAMS: Oh my God, who are you talking about?
KELLEY: She was 15 years old. She was 15 years old. She developed brain cancer.
WILLIAMS: I know who you are speaking of.
CARMAN: In a way, you could describe Port Arthur has a kind of Bhopal in slow motion.
DONDE: Again, Neil Carman, president of the Lone Star Sierra Club.
CARMAN: People are being, slowly and systematically, poisoned on a daily basis. And while they may not die today or tomorrow from the insults – from the pollution – they will get cancers and leukemias and brain tumors and kidney failures and so forth from the pollution over the next 10, 15, 20 years.
DONDE: No one has ever conducted a comprehensive survey of Port Arthur's air or associated health risks. A 1998 study conducted by the Texas Department of Health did show Port Arthur had levels of ozone, hydrogen sulfide, and benzene that suggested a "public health concern" and could pose a risk to the health of residents.
A local toxicologist recently conducted a symptom survey of residents in Port Arthur. More than seventy-five percent had ear/nose/throat problems, respiratory illnesses, muscle and bone diseases, compared to less than a quarter of those in a control group in Galveston.
[HUMMING OF REFINERY]
DONDE: Our last stop is the home of Reverend Dominic's daughter, Shaza Dominic Prince, a mother of three.
[SOUND OF DOOR OPENING, CLOSING]
DONDE: When I enter, the first thing I notice on her kitchen counter are dozens of medicine bottles and a neatly stacked pile of prescriptions. Next to it lies a portable breathing machine, the kind you see in hospitals.
PRINCE: You clean this out with a little vinegar. We just put this solution, it's already pre-mixed so we don't need to add anything to this one, some of the solutions we have to add things…
[SOUND OF NEBULIZER]
DONDE: The nebulizer was a gift from her father to help her children cope with asthma attacks. Shaza herself suffers from chronic pain, earaches, and migraines. On average, she takes twenty pills a day to cope. And last year, the doctors told her she has a degenerative bone disease.
PRINCE: I think that the problem is stemming from a lot of the inhalation of different chemicals and what not that is causing it to deteriorate so fast. Now, it might have been caused by something else, I'm not saying the plant caused it, but I think the deterioration is caused by a lot of the chemicals I'm inhaling and digesting and whatever.
DONDE: Just then, Shaza's oldest daughter Temisha walks in.
PRINCE: Look, she's all clogged up now.
TEMISHA: I'm always sick, everyday.
DONDE: Why?
TEMISHA: Huh?
DONDE: Your nose?
TEMISHA: My sinus and congestion and everything – well, it cleared up but when I moved back here about a month ago, I've been sick everyday.
DONDE: Temisha takes breathing treatments twice a day. Cullen, her eleven-year old brother, stands quietly in the corner watching us closely, holding a basketball.
PRINCE: You wanna show her a couple of hoops? He wants to be a basketball star, I think his cousin was one.
DONDE: Cullen is the one that Shaza spends her time worrying about most, because his asthma is the worst in the family.
PRINCE: I mean, the first couple years of his life he didn't even know what the outside looked like, I don't think. We couldn't let him go out there, because every time he went outside he got sick. You know, it's ridiculous.
DONDE: But tonight is a good night. And Cullen's doing what he loves best, playing basketball.
[BASKETBALL SOUNDS]
(Photo: Deepa Donde)
DONDE: There is a slight orange glow from the refinery across the street. They live at the last house on Foley, the closest to the fenceline. Cullen's five-year old cousin Mariah runs circles around him.
[CHEERING]
DONDE: Mariah's wide smile and carefree skip touches anyone who nears her. Shaza whispers that the child came to live with her, a year ago, just after her mom died of uterine cancer at the age of twenty-one.
Shaza has signed her family onto the class action lawsuit filed against the six plants that border her property. But some environmental advocates don't believe a lawsuit can solve all Port Arthur's problems. A few have argued for the relocation of Port Arthur residents. That's what happened to a small group of residents in Norco, Louisiana, about two hundred and fifty miles from Port Arthur.
But many longtime residents like Shaza don't want to relocate. She hopes that the refineries and petrochemical plants can simply do a better job.
PRINCE: I don't want them to go away. Like I said, I have a brother that works right out there, out there, and he's been working there forever. I want him to get his retirement out of them. I don't want them to go away. I want them to control their emissions so that we can live safely here. That's what I want.
[SOUNDS OF FAMILY OUTSIDE]
DONDE: It's nighttime now at the Dominic Prince residence. The children gather close to form a circle.
CULLEN: We want to pray for all the people here, Lord. We want to make sure they wake up tomorrow, Lord, and have another great day like today was. Forgive us for our sins and all the sins that other people have done, amen.
DONDE: In Port Arthur, Texas, I'm Deepa Donde for Living on Earth.
[MUSIC: Jimi Hendrix "Once I Had a Woman" JIMI BLUES (MCA-1994)]
Living on Earth wants to hear from you!
P.O. Box 990007
Prudential Station
Boston, MA, USA 02199
Telephone: 1-617-287-4121
E-mail: comments@loe.org
Donate to Living on Earth!
Living on Earth is an independent media program and relies entirely on contributions from listeners and institutions supporting public service. Please donate now to preserve an independent environmental voice.
NewsletterLiving on Earth offers a weekly delivery of the show's rundown to your mailbox. Sign up for our newsletter today!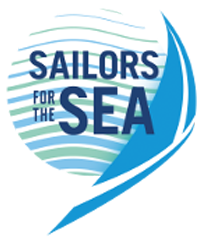 Sailors For The Sea: Be the change you want to sea.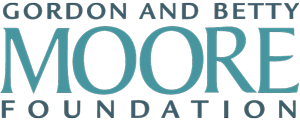 Creating positive outcomes for future generations.

Innovating to make the world a better, more sustainable place to live. Listen to the race to 9 billion

The Grantham Foundation for the Protection of the Environment: Committed to protecting and improving the health of the global environment.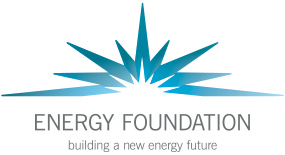 Energy Foundation: Serving the public interest by helping to build a strong, clean energy economy.
Contribute to Living on Earth and receive, as our gift to you, an archival print of one of Mark Seth Lender's extraordinary wildlife photographs. Follow the link to see Mark's current collection of photographs.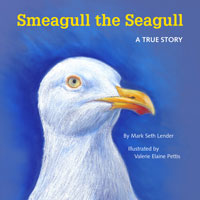 Buy a signed copy of Mark Seth Lender's book Smeagull the Seagull & support Living on Earth