Public Radio's Environmental News Magazine (follow us on Google News)
Hunting the Rare Ibex
Air Date: Week of September 3, 1999
In some developing nations a few good animals are being sacrificed for the many. It's part of a controversial plan by conservation groups to let big game hunters bag a few rare animals in order to save the species. Richard Galpin reports from northern Pakistan.
Transcript
CURWOOD: It sounds like a page from a Hemingway novel: wealthy hunter treks to exotic locale to bag rare prey and bring home the trophy. Some hope this is passe, but big game hunting for rare species is making something of a comeback. In fact, in some developing nations, conservation groups are experimenting with a controversial scheme that they hope will protect many rare animals by letting big game hunters shoot some of them. Richard Galpin has our report from Pakistan, where he traveled with trophy hunters stalking the rare Himalayan Ibex.
(Sitar music)
GALPIN: The dramatic landscape of northern Pakistan, where the world's great mountain ranges, the Himalayas, the Hindu Kush, and Karakoram, all meet.
(Sitar music continues)
GALPIN: These huge mountains are home to many extremely rare animals, from the snow leopard to the exotic blue sheep. Over the years many of these species have been hunted almost to extinction, both by the local population in search of food, and by sport hunters from Pakistan and abroad.
(Traffic)
GALPIN: And yet, after being banned from this area for many years, foreign big game hunters are now once again being encouraged to travel up the legendary Karakoram Highway, from the Pakistani capitol Islamabad to the mountains of the north.
GARSTANG: The incidence of major landslides and land slips --
GALPIN: And those promoting and organizing the hunting expeditions here are none other than the Worldwide Fund for Nature, WWF, and the World Conservation Union.
GARSTANG: -- flash floods, dams are damaged downstream. The water, instead of oozing out slowly in the dry period and providing people with good water, all comes in the form of a flash flood that is destructive.
GALPIN: This is Richard Garstang, conservation advisor to WWF in Pakistan. His talk on the fragility of the environment in this part of the country is to a group of big game hunters from the United States and Argentina. They've spent thousands of dollars for the privilege of coming on this expedition to hunt the Himalayan Ibex, a rare wild mountain goat only found in this region of the world. The hunters have been on many such trips around the world, and have shot all kinds of big game, including even polar bears. But one of the party, Ron Pitts, has no doubts about the significance of this particular expedition.
PITTS: This will be probably one of the highlights of your hunting career, in that this is a very important trophy and everything, that very few people can claim to have come to this country to hunt. Years ago it was pretty big on the international scene, with a lot of the kings and people of wealth used to hunt here quite a bit. Now, it's opening it up to the average hunter.
(Shotgun blast, twice)
GALPIN: Soon after arriving in northern Pakistan, Ron Pitts and the other hunters are out with their high-velocity rifles for a little target practice. They want to be sure their rifles are properly sited before the hunt begins.
(Applause)
GALPIN: Once this is done they move up to the villages of the Hunza Valley, deep in the Karakoram Mountains, where they'll be based during the hunt.
(More applause, voices calling)
GALPIN: Here in Ba Village, they are given a reception worthy of kings and princes.
MAN: I [inaudible] because especially cheering for our honorable guest...
GALPIN: But there's good reason for this particularly warm welcome. The foreign hunters represent a new and substantial source of income for this area, which is still extremely poor with most people surviving through subsistence farming. Under the scheme developed by the Worldwide Fund for Nature and the World Conservation Union, the hunters have each paid $3,500 for the permit to shoot just one Himalayan Ibex. And most of this money is given directly to the villages where the hunt takes place. In return the local people have agreed to maintain a ban on hunting Ibex themselves for food. Richard Garstang of WWF says this subsistence hunting was so widespread it was threatening to wipe out the species.
GARSTANG: WWF has been monitoring this Ibex population for around nine years. Initially, what we saw happening was a dramatic decrease. This was occurring because the villagers here were using these animals as a source of food. They were taking a random number, anything from 15 to 20 animals per annum, to feed themselves. We've persuaded them to stop that, to exchange those 20 animals for the life of just one animal, which would be taken by a trophy hunter.
GALPIN: For the hunters who have been brought in under this scheme, it's the perfect justification for their controversial sport. Howard Pollack is a former U.S. Congressman from Alaska, and former president of the National Rifle Association.
POLLACK: I'm very, very interested in wildlife. I'm interested in bringing back species that have become depleted by improper management. And so, if you're very selective in the trophy hunting, normally you're taking animals that really are past their breeding stage and oftentimes they've been run out of the herds by the younger males.
GALPIN: Not surprisingly, though, there are many critics of this controversial scheme. And these are not just people who are opposed to blood sports in principle. Take, for example, Vaqar Zakaria of the Himalayan Wildlife Project in Pakistan. He believes the assumptions on which this scheme is based are wrong. He says it won't stop many local people from hunting, and it's not the only solution to the problem.
ZAKARIA: In the very short term, it will bring in some revenues. That is all it's going to do. But in the long run, there's no guarantee what will happen. To look at more sustainable alternatives, for example, wildlife viewing and eco- tourism, would be much softer and gentler on the nature and would involve communities in a much better way, and would probably distribute the income in a much better way within the communities, as well, and contribute more to the broader objectives of wildlife preservation.
MUHAMMED: [Speaks in Pakistani]
GALPIN: Guda Muhammed used to be one of the most famous hunters in Hunza Valley. Now he says he's put his gun away and become a guide for the foreigners who have taken over his sport. He says he's happy to do this, as he and the other men in his village have learned from the conservation organizations about the need to nurture natural resources in the area. Richard Garstang of the Worldwide Fund for Nature argues the trophy hunting scheme, which has been running for many years in Africa and southern America, is the only realistic way of saving rare species in the developing world.
GARSTANG: What we have to find is a way to make conservation work in the context of an environment that has none of the support mechanisms that conventional wildlife conservation has in the West. There is no government infrastructure here that can support this to any great degree. There's no large sums of money available. So we have to build a program that is self- sustaining.
(Footfalls and voices)
GALPIN: With the welcome ceremony now over, the hunters split into 2 groups. I joined Ron Pitts in a village in the far north of the Hunza Valley, close to the border with China.
(Footfalls, voices)
GALPIN: (Breathing hard) Well, we've now left Khyber Village. We're about two hours from it, heading up a steep snow slope towards our camp for the night. And we'll staying there about 10,000, 11,000 feet. And then up early tomorrow morning. Already we've spotted the Ibex quite close to where the camp will be. And the hope is that the hunt will take place first thing tomorrow morning and be successful.Our base camp that night is at 11,000 feet in the heart of the Karakoram Mountains. It's bitterly cold, and next morning Ron Pitts is not feeling well. But he pushes on up to where he thinks the Ibex are.
(Footfalls, voices)
GALPIN: As we walk up, suddenly animals appear on the ridge above us.
PITTS: Ah. There's the Ibex.
GALPIN: The Ibex herd have been disturbed by a snow leopard and have run straight into our path. But Ron Pitts, already suffering from the altitude, the cold, and a bad stomach, is caught unprepared. He has little time to load his rifle and take aim.
(Loading, shot blast)
GALPIN: The shot is not good. Even though it was less than 200 meters away, Ron Pitts has hit the Ibex in the stomach and it's been able to escape further up the mountain.
PITTS: Are they going to go up there and tell me if there's blood, or if I missed?
GALPIN: Ron Pitts, who all along was clearly not fit enough to cope with this harsh mountain environment, has to leave the local guides to climb further up the mountain to try and track down the wounded Ibex.
PITTS: I feel real bad about this. I mean, this is not what I came for. I haven't done this in ten years.
GALPIN: You've not missed before.
PITTS: Well, I haven't wounded an animal ten years. So.
(Local music)
GALPIN: It's two days before he can finally march in triumph through the local village with his Ibex trophy. The animal was eventually killed by the local guides more than 24 hours after it was first wounded. Even then, ropes had to be fetched from the village so it could be retrieved from the cliffs where it had died.
(Clapping and shouting accompanies music)
GALPIN: The curved horns are measured and found to be even bigger than first thought. Ron Pitts may even get a place in the record books. He pledges an extra $2,000 as a gift to the village conservation committee.
(A motor runs)
GALPIN: And it seems the money is generally well-spent. This women's training center is being run with money paid by one of the international hunters. Dozens of women have been trained here to make handicrafts, which are sold in Pakistan and abroad. Elsewhere in the Hunza Valley, the money's been spent on infrastructure projects, including even building bridges. WWF and IUCN want to expand the scheme now, especially as they believe surveys are already showing a marked increase in the size of the Ibex herds. But Vaqar Zakaria of the Himalayan Wildlife Project believes this is extremely dangerous.
ZAKARIA: One or two trophy hunts, it's very easy to regulate or watch what's going on, and it's under the careful eyes of, say, representatives of some organizations like WWF and IUCN. But the moment you spread something like this to the whole northern areas, there's just no way that the regulatory agencies will be able to watch and see if malpractices don't take place. In the remote areas there's just really no control in place, and anything can happen.
GALPIN: Of course the Worldwide Fund for Nature and the World Conservation Union deny this. They say there are sufficient safeguards to prevent the system being corrupted, and to prevent illegal hunting. And there's already took of including other rare species in the trophy hunting scheme in the northern areas of Pakistan. Most surprising were the serious discussions between some of the conservationists and foreign hunters about the possibility of getting special permission from CITES, the Convention on International Trade in Endangered Species, to shoot a snow leopard. Some conservationists believe there are sufficient snow leopards in the area to justify hunting them. Even though they are an endangered species. It's estimated a snow leopard hunting permit could sell for $150,000. Vaqar Zakaria of the Himalayan Wildlife Project is horrified that this could even be a topic for discussion with the international big game hunters. And he's highly critical of the assumption that because snow leopards are attacking farm animals in the area, this means there are sufficient of them to hunt.
ZAKARIA: If they are coming down to kill sheep and goat, is that because they are not getting, they're running out of the conventional or natural food supply? Or is that because there are just too many of those leopards around? My guess is right now, they come down to hunt when they don't get food where they're supposed to get food. I think we need to do, think a lot more steady, a lot more, before we even start touching things like a snow leopard.
(Music up and under)
GALPIN: The high mountains of northern Pakistan are now the focus of a critical debate on how best to conserve rare species found in the developing world. The trophy hunting scheme is clearly one answer. It does seem to work, and bring benefits to the people of the area. The question is whether it's the only answer, and whether there are too many inherent risks to make it acceptable. Conclusions need to be drawn, as already many other countries in the region, particularly in central Asia, may soon start their own hunting schemes.
(Music up and under)
GALPIN: For Living on Earth, I'm Richard Galpin in the Hunza Valley, northern Pakistan.
Living on Earth wants to hear from you!
P.O. Box 990007
Prudential Station
Boston, MA, USA 02199
Telephone: 1-617-287-4121
E-mail: comments@loe.org
Donate to Living on Earth!
Living on Earth is an independent media program and relies entirely on contributions from listeners and institutions supporting public service. Please donate now to preserve an independent environmental voice.
NewsletterLiving on Earth offers a weekly delivery of the show's rundown to your mailbox. Sign up for our newsletter today!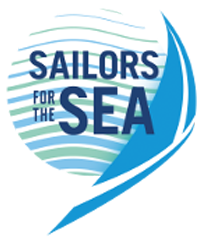 Sailors For The Sea: Be the change you want to sea.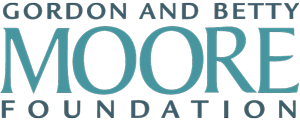 Creating positive outcomes for future generations.

Innovating to make the world a better, more sustainable place to live. Listen to the race to 9 billion

The Grantham Foundation for the Protection of the Environment: Committed to protecting and improving the health of the global environment.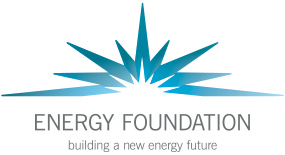 Energy Foundation: Serving the public interest by helping to build a strong, clean energy economy.
Contribute to Living on Earth and receive, as our gift to you, an archival print of one of Mark Seth Lender's extraordinary wildlife photographs. Follow the link to see Mark's current collection of photographs.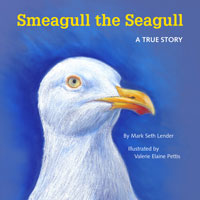 Buy a signed copy of Mark Seth Lender's book Smeagull the Seagull & support Living on Earth