Public Radio's Environmental News Magazine (follow us on Google News)
July 22, 2001
Air Date: July 22, 2001

FULL SHOW

(stream/download) as an MP3 file
SEGMENTS
Climate Change Chronology

(stream / mp3)
The climate change talks are continuing in Bonn, Germany. Living on Earth's Diane Toomey recaps the events of the past few days, as almost 180 nations try to salvage the Kyoto Protocol. (04:20)
Emerging Deal

(stream / mp3)
Host Steve Curwood talks with Raul Estrada, vice president of the climate change talks, about what issues are nearing agreement as the negotiations continue. (05:00)
Kyoto No

(stream / mp3)
Commentator Glenn Kelly, executive director of the Climate Change Coalition, offers his view on the negotiations in Bonn from a U.S. perspective. (02:00)
Health Note

(stream / mp3)
Living on Earth's Diane Toomey reports on how some common food seasonings like garlic, pepper and fennel may help the body build up its anti-bacterial properties. (01:30)
Almanac: Richard Wagner's Ring Cycle

(stream / mp3)
This week, facts about Richard Wagner's monumental opera, the Ring Cycle. Set in the Rhine, it's a tale of love, loss and deception among the dwarves of the forest. (01:30)
Germany's Crusade Against Climate Change
/ Chris Ballman

(stream / mp3)
Germany is taking a leading role in developing and marketing technology to reduce emissions of greenhouse gases that cause global warming. Living on Earth's Chris Ballman reports on Germany's chances for success and what it stands to gain and to lose in the effort. (13:00)
News Follow-up

(stream / mp3)
New developments in stories we've been following recently. (03:00)
Tech Note

(stream / mp3)
Living on Earth's Cynthia Graber reports on newly created florescent molecules that glow in the presence of metal pollution. (01:30)
Greenhouse Gamble

(stream / mp3)
Host Steve Curwood spins the greenhouse gamble wheel with MIT professor Ronald Prinn to see how much the earth may warm. (06:00)
ecoPerth
/ Karen Kelly

(stream / mp3)
Canada has said it is serious about climate change, but environmentalists complain the government has not passed any laws to mandate industry cut back on greenhouse gas emissions. At least one town has decided to take the issue of climate change into its own hands. Karen Kelly reports. (09:30)
This week's EarthEar selection
listen / download
Show Transcript
&nbsp
CURWOOD: This is Living on Earth. I'm Steve Curwood in Bonn, Germany where there are signs of progress at the global warming treaty talks. These negotiations stem from the UN Framework Convention to fight Global Warming, which the U.S. and other nations ratified almost a decade ago. That treaty failed to stem the rise in greenhouse gas emissions, largely because it has no penalties for violations. The Kyoto protocol is an attempt to put teeth into the agreement, but efforts to work out the final language since its adoption in 1997 have stalled. The protocol almost died last year at The Hague. The problem: nations are still balking at strict limits and enforcement mechanisms. And when U.S. President George W. Bush announced this spring that he was against the Kyoto protocol, it seemed all but dead. But it's not, for at least right now. To bring us up to date on the course of this conference in Bonn, we go to Living on Earth's Diane Toomey.
TOOMEY: Climate conference chair Jan Pronk in his first meeting with the press here said that following the Hague disaster he had become much more optimistic that a deal was possible in Bonn. Then he caught himself.
PRONK: But please let me not raise expectations too high. Otherwise I am getting carried away, and we shouldn't do that. And perhaps for that reason it would be better to stop.
TOOMEY: Overshadowing the initial stage of the talks was the "will it, won't it" question surrounding Japan. After weeks of conflicting statements regarding that country's willingness to ratify the treaty without U.S. involvement, the Japanese environment minister clarified her country's position. But just barely.
JAPANESE MINISTER: It is important that the U.S. participates. It is the best scenario. And also it is important that we do not spend too much time waiting for the U.S. to come in. Both are very important.
TOOMEY: But soon after that all eyes turned to the issue of carbon sinks, which torpedoed the last round of climate change talks. At The Hague the US wanted large areas of forests and agricultural lands to count against its greenhouse gas reductions, since these areas soak up CO2. Critics say sink credits alleviate a country's need to reduce greenhouse gas emissions. Now with the U.S. out of the picture, Japan, Australia, Russia and especially Canada took up the cause of sinks. Canadian delegate Noreen Smith.
SMITH: It is at its heart simply proposing that countries that wish to exercise the option of negotiating or receiving credit for the comprehensive management of their forest resources simply negotiate what that forest management credit would be.
TOOMEY: The European Union countered, saying the proposal would allow countries to set up their own credit limits for sinks. Other EU descriptions of the proposal included "unscientific," and "Pandora's box." It was time for a prayer.
DEMONSTRATORS: Water on the earth, sunlight in the spirits, hands and blind eyes continue to touch us. (Voices continue under)
TOOMEY: As religious demonstrators called for divine intervention, an eleventh-hour compromise package from President Jan Pronk was being circulated. It gave Japan and Canada their way on the issue of sinks, but also called for penalties, should a country fall short of its emissions targets. The issue of binding targets had also been in dispute along the same fault lines as the sinks controversy. Earlier the European Union had objected to provisions in the package, but as German Environment minister Juergen Trittin put it, time was running out.
Trittin: The European Union is convinced that this proposal is a hard, for us a hard compromise. But under these circumstances, it is acceptable and it should be approved by all other parties. The adoption of this proposal leads to a regime that is legally binding under international law that would bring about real reduction in greenhouse gas emissions.
TOOMEY: To what extent other nations will sign off on the compromise won't be clear until later this week. But when the conference wraps up on Friday, it is likely that something will be agreed upon, even if it is just to meet again. For Living on Earth I'm Diane Toomey in Bonn, Germany.
&nbsp
CURWOOD: With me now is Raul Estrada, ambassador from Argentina, and vice president of the negotiations here in Bonn. Hello sir.
ESTRADA: Hello, how are you? Nice to see you again.
CURWOOD: Tell me, when the dust settles Friday, when all the T's are crossed and the I's are dotted, what will be the basic thrust of it?
ESTRADA: Well, first of all that we recover the dynamics, this I think is the main point. Second we have some progress on sinks, defining how big the loopholes are, because the Kyoto protocol has loopholes, but we are to define how big they are going to be, and that is one of the first things we are going to do. The other thing is to know how flexible to make it, otherwise it never is going to work. And we also have some problems with that. It is also a point to know how the developing countries are going to get substantive help to adapt to the climate change and to mitigate emissions. And we also expect to have progress in that area.
CURWOOD: Under this present level of agreement, Japan gets a lot in terms of sinks, that is using trees and such to sequester carbon, effectively reducing what they have to get out of industry, as does Canada, Australia and the United States, if it were a part of this. For the longest time the Europeans didn't want to do that. What do you think made them change their mind?
ESTRADA: What had been happening in the last years already from 1990 until now, is not such a big amount. It is relevant, but it is not such a big amount. If you add all the numbers you have for all countries to use for reduction of emissions, it amounts to perhaps seven percent of the total they have to reduce. It is not that much.
CURWOOD: Compliance has been a sticking point. In fact the original convention about climate change says that we should stop climate change, but there is no enforcement mechanisms; it really hasn't worked. What about now, are there real teeth in this agreement?
ESTRADA: Well there is a great tendency to have a very strong compliance agreement. My personal view is that it is very difficult to do that, there is not such a thing in any agreement today enforced. Countries are usually not willing to be subject to sanctions, particularly in this case where the source of the emissions are going to be from private factories and then you cannot penalize countries. I think we have a lot to do still in that area. There are many reasons because countries fulfill their commitment in treaties. A system of compliance and control is only one. There is a lot of literature on that. We have to evolve in a way that some consequences are going to be clear if somebody does not fulfill the commitment, but no penalties to be imposed, no fines to be paid for.
CURWOOD: What message does this agreement send to the United States?
ESTRADA: The message, I think, people here, the delegations here would like to send to the U.S., is that we are still working with confidence on that protocol. We still think that this is the way to solve the problem, or to start the solution of the problem, and we are protecting the interest in the U.S. in this sense that all point requested by the US before when they were in the negotiations, are there. We are not changing that. This is still like it was before and no additional conditions are added to the U.S.
CURWOOD: I want to thank you for taking this time today.
ESTRADA: Well thank you very much. I am delighted to be with you.
&nbsp
KELLY: While the climate discussions here in Bonn remain a work in progress, the deal that appears to be in the works will do nothing to get the international community out of the Kyoto quagmire.
CURWOOD: Glen Kelly is executive director of the Global Climate Coalition.
KELLY: The proposal does nothing to address the issues cited by the United States Senate when it voted 95-0 against the Kyoto approach in 1997. It is clear that President Bush's rejection of this fatally flawed process in favor of a global, technology-based approach, makes more sense than ever. The deal is unfair to American taxpayers because it would increase consumer costs, and possibly taxes. Meanwhile, Kyoto continues to exempt developing nations from reducing their emissions. China, for instance, is the second largest emitter, and is on track to take over the lead in a few years. India is not far behind, and yet they and other are still exempted. The deal is also unworkable. The United States for example would be forced to reduce energy use by approximately forty percent under the Kyoto protocol. Europe and Japan face similar reduction targets, and they each know from credible analyses that they can't meet their obligations. The new U.S. administration had a choice to make. Continue talking about the problem at international conferences, without any hope of achieving a solution, or reevaluating the fundamental approach at hand. By rejecting Kyoto and proposing a bold, visionary approach to the climate issue based on sound science, market principles, technology solutions, and global participation, President Bush has challenged the world community to rise to the occasion and recognize that the Kyoto quagmire has doomed nations to endless negotiations over a fatally flawed treaty. Although delegates here in Bonn refuse to accept this fact, we should all hope that by the next time they gather in Marrakech later this year, they will be prepared to work constructively with the United States toward a more achievable, more effective approach to climate policy for this and future generations.
CURWOOD: Glen Kelly is executive director of the Global Climate Coalition, an industry association in the United States.
Coming up, German technology leads the way in the fight against climate disruption. First this technology note from Cynthia Graber.
[Music up and under.]
&nbsp
&nbsp
&nbsp
&nbsp
&nbsp
&nbsp
&nbsp
&nbsp
CURWOOD: And for this week, that's Living on Earth. Next week, once one of the most polluted places on Earth, Mexico City has just celebrated its first year in a decade without a smog alert. Air quality is improving, but city officials wonder how long they can keep the skies blue.
MAN: We have on one hand the potential for a cleaner city using newer technologies. But there is a race with the natural growth of the city in terms of more population, more cars, more trucks.
CURWOOD: Putting off pollution in Mexico City, next time on Living on Earth.
[Music fades. Kyoto outdoor sounds]
CURWOOD: We close this show from Bonn, Germany with sounds from the Japanese city that bears the name of the treaty being negotiated here. Sarah Peebles recorded the subtle ambience of an outdoor temple in Japan's ancient capitol, Kyoto. She calls it "Revolving Life."
[Sounds of Kyoto]
CURWOOD: Living on Earth is produced by the World Media Foundation in cooperation with Harvard University. Our production staff includes Anna Solomon-Greenbaum, Cynthia Graber, Maggie Villiger, Nathan Johnson, Jennifer Chu and Gernot Wagner, along with Peter Shaw, Leah Brown, Susan Shepherd, Carly Ferguson, Milisa Muniz and Bunny Lester. We had help this week from Katy Saunders and Marie Jayasekera. Alison Dean composed our themes. Environmental sound art courtesy of EarthEar. Our Technical Director is Dennis Foley. Liz Lempert is our Western Editor. Diane Toomey is our Science Editor. Eileen Bolinsky is our Senior Editor and Chris Ballman is the Senior Producer of Living on Earth. I'm Steve Curwood, Executive Producer. Thanks for listening.
ANNOUNCER: Major support for Living on Earth's coverage of climate change comes from the Educational Foundation of America. Additional support comes from the W. Alton Jones Foundation and the Ford Foundation.
NPR ANNOUNCER: This is NPR, National Public Radio.
This Week's Music
Living on Earth wants to hear from you!
P.O. Box 990007
Prudential Station
Boston, MA, USA 02199
Telephone: 1-617-287-4121
E-mail: comments@loe.org
Donate to Living on Earth!
Living on Earth is an independent media program and relies entirely on contributions from listeners and institutions supporting public service. Please donate now to preserve an independent environmental voice.
NewsletterLiving on Earth offers a weekly delivery of the show's rundown to your mailbox. Sign up for our newsletter today!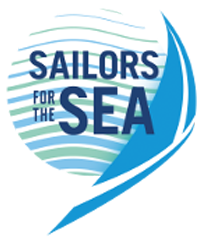 Sailors For The Sea: Be the change you want to sea.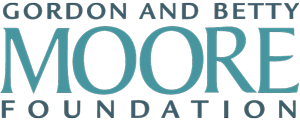 Creating positive outcomes for future generations.

Innovating to make the world a better, more sustainable place to live. Listen to the race to 9 billion

The Grantham Foundation for the Protection of the Environment: Committed to protecting and improving the health of the global environment.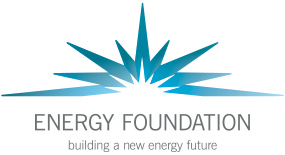 Energy Foundation: Serving the public interest by helping to build a strong, clean energy economy.
Contribute to Living on Earth and receive, as our gift to you, an archival print of one of Mark Seth Lender's extraordinary wildlife photographs. Follow the link to see Mark's current collection of photographs.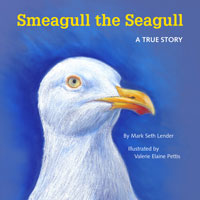 Buy a signed copy of Mark Seth Lender's book Smeagull the Seagull & support Living on Earth