Public Radio's Environmental News Magazine (follow us on Google News)
February 20, 2009
Air Date: February 20, 2009

FULL SHOW

(stream/download) as an MP3 file
SEGMENTS
Green Growth Package

(stream / mp3)
With the economic stimulus package now law, advocates for a green economy are cheering. The bill includes nearly $80 billion for clean energy, the environment and science. Marchant Wentworth of the Union of Concerned Scientists helps Living on Earth host Bruce Gellerman sort out what went in- and what got cut out- of the American Recovery and Reinvestment Act. (06:00)
Kicking Coal
/ Jeff Young

(stream / mp3)
Plans for some 150 new coal-fired power plants have bitten the dust as uncertainty grows about how to handle coal's emissions. Now the Obama administration adds to coal's woes with steps to regulate mercury, fly ash and greenhouse gases from coal plants. Living on Earth's Jeff Young reports. (06:00)
All Hat and Lots of Cattle
/ Ingrid Lobet

(stream / mp3)
The Secretary of Interior is in charge of a fifth of all the land in the United States: all the national parks, grazing land, oil and gas and wildlife. The new chief, Ken Salazar, is a former state attorney general and water lawyer with deep roots in the Spanish Southwest. Living on Earth's Ingrid Lobet reports. (08:15)
Cool Fix for a Hot Planet
/ Sandra Larson

(stream / mp3)
A new turbine design throws a curve to the wind. Sandra Larson reports. (01:40)
Canada's Stimulus

(stream / mp3)
Our northern neighbors have a stimulus package of their own. The 27 billion dollar Economic Action Plan also includes green initiatives. Michael Moore, senior fellow at the Institute of Sustainable Energy, Environment and Economy at the University of Calgary has the specifics. (04:00)
Salt Marsh Diary
/ Mark Seth

(stream / mp3)
Poet Robert Frost writes that "good fences make good neighbors." But Mark Seth Lender – who writes the syndicated column Salt Marsh Diary – thinks otherwise. Watching a young hawk in his backyard, Lender concludes that good neighbors make good fences. (03:00)
Lead in the Water

(stream / mp3)
Professor Marc Edwards has been investigating the health effects of high concentrations of lead in Washington DC's water system. What he found out along the way was troubling. Tens of thousands of children were at risk while officials insisted residents were safe. (06:30)
Lead in the Developing World

(stream / mp3)
The U.S. recycles almost all car batteries, but that's not true in many developing countries. Sifting through waste to retrieve lead is a major source of income, and lead exposure, for many people in poorer countries. Perry Gottesfeld, executive director of Occupational Knowledge International explains. (05:40)
Snow and Salt Report
/ Ashley Ahearn

(stream / mp3)
Every year the nation uses more than 20 million tons of salt to clear snow and ice from winter roads. While it may make roads safe, scientists say it doesn't do the same for drinking water or wildlife. Living on Earth's Ashley Ahearn reports. (05:30)
Show Transcript
Host: Bruce Gellerman
Guests: Marc Edwards, Perry Gottesfeld, Michael Moore, Marchant Wentworth
Reporters: Ashley Ahearn, Ingrid Lobet, Jeff Young
Science Note: Sandra Larson
Commentator: Mark Seth Lender
[THEME]
GELLERMAN: From Public Radio International - this is Living on Earth.
[THEME]
GELLERMAN: I'm Bruce Gellerman.
Green energy gets a powerful boost from the stimulus package as more and more coal power plants bite the dust.
NILLES: We beat back 84 of these proposed coal plants - again states saying no, courts saying no, and investors saying no from coast to coast.
GELLERMAN: Coming up: dark days for coal.
Also how record levels of poisonous lead landed in the drinking water of the nation's capital – yet, none of the scientific studies found any problem.
EDWARDS: In my opinion this is one of the most significant environmental crimes in U.S. history and the perpetrators of this are the very people paid to protect us.
GELLERMAN: Blowing the whistle on lead in drinking water.
And – salting snowy roads produces some very strange effects in frogs.
These stories and more this week on Living on Earth. We'll be right back.
[MUSIC: Boards Of Canada "Zoetrope" from "In A Beautiful Place Out In The Country" (Warp Records 2000)]
ANNOUNCER: Support for Living on Earth comes from the National Science Foundation and Stonyfield Farm.
[THEME]
&nbsp
GELLERMAN: From the Jennifer and Ted Stanley Studios in Somerville, Massachusetts - this is Living on Earth. I'm Bruce Gellerman, in for Steve Curwood.
When President Obama signed the 787 billion dollar economic stimulus bill into law, he might as well have used green ink. 79 billion dollars - 10 percent - is devoted to green projects. That's more than three times the Department of Energy's annual budget - big bucks - but you need to look at the fine print to see what we're buying.
Joining me is Marchant Wentworth, legislative representative for clean energy with the Union of Concerned Scientists. Mr. Wentworth, welcome to Living on Earth.
WENTWORTH: Thank you.
GELLERMAN: So you're basically a clean energy lobbyist. What shade of green would you give this stimulus package?
WENTWORTH: Well it's certainly by any measure is one of the greenest pieces of legislation ever enacted. Eighty billion dollars is a lot of money, but to put it in context, it's about fifteen times the annual appropriation for energy efficiency and renewables that has come through the Congress.
GELLERMAN: What kind of bang are we getting for our bucks?
WENTWORTH: The short term is getting money through the state energy offices to weatherize low-income houses and promote energy efficient buildings. Here in Washington there's about four billion dollars that would go just to federal buildings. There's another 6.3 billion that's going to flow to the states to help them turn on energy efficiency and renewables in the states. Coupled with this is a three year extension of the clean energy tax credits.
GELLERMAN: Those are specifically towards wind and geothermal and solar.
WENTWORTH: Well it's a whole spectrum: wind, geothermal, you know, some mysterious stuff called biomass which is basically wood and energy crops, hydrokinetic – this is sort of windmills in the middle of rivers that generate electricity. All kinds of exciting things.
GELLERMAN: Two billion dollars for batteries.
WENTWORTH: Yeah. If you talk about electric cars you're talking about batteries, so it's very exciting to see this slug of new research and development.
GELLERMAN: Well what's in it for me? Let's get down to – you know – the real question. A lot of money. You know, I'm a home owner.
WENTWORTH: How are your windows?
GELLERMAN: I got new ones a few years ago.
WENTWORTH: Ah. Well, how about new storm doors?
GELLERMAN: Ooooh.
WENTWORTH: The good news is that for years there was a weatherization program for low income, but there is some new money in this package for low to moderate income people and some tax credits for installing insulation and energy efficient devices. So, you know, new water heater, new refrigerator, all of that.
GELLERMAN: A lot of talk about green jobs – is there money for green education?
WENTWORTH: Yeah, 500 million dollars for green jobs. This was again an existing program in a previous energy bill that hadn't been funded at all. I really like this program because it's money's going out to community colleges and so all of these renewable technologies, they're all getting installed by local people. You know, you're not gonna outsource these jobs to, you know, Japan or India.
GELLERMAN: I noticed there's 3.4 billion dollars for carbon sequestration, basically taking carbon that would have gone in the air from coal plants and putting it into the ground.
WENTWORTH: Yeah the Union of Concerned Scientists believes that there is room for research and development in carbon sequestration. It's still unclear how these plants are going to operate and so we think it's reasonable to expect that a small research program to start and see whether these things actually work should be put in place.
GELLERMAN: It's interesting how the perspectives change. 3.4 billion dollars becomes small these days.
WENTWORTH: Right.
GELLERMAN: What got whacked? This bill is actually less than either the House or Senate voted on.
WENTWORTH: Well the biggest surprise was the elimination of the 50 billion dollar loan guarantee for the nuclear power programs and we were pleased to have that removed. We believe that nuclear power's enjoyed potent subsidies over the years and this was not the place to put additional subsidies. By and large the green programs survived the legislative process fairly intact. We had to run around pinching ourselves. We just couldn't believe it was happening.
GELLERMAN: Well with so much green in this bill, how do you make sure that it gets into the pockets of the people it's supposed to and doesn't kinda get diverted, you know what I mean?
WENTWORTH: Sure. The partial insurance against that problem is that these flow through existing programs, they're in every state, there's a state energy office. I know there's one here in Washington D.C. And they have tracking systems for that money. And so this is just additional money flowing through that. But, in addition, there is a set of tracking and accountability provisions in the stimulus package that was specifically put in to guard against fraud.
GELLERMAN: Now we should say that this is not a climate change bill.
WENTWORH: No, the purpose of this package, as the President envisioned it, was to come up with programs to get the money out the door within two years. But the crucial question for climate is a simple one: putting a price on carbon. This bill was not designed to do that. And that is something that we'll been pushing hard for in the next year.
GELLERMAN: Well, Mr. Wentworth, I really enjoyed talking with you.
WENTWORTH: Well, thank you for having me.
GELLEMAN: Marchant Wentworth is the legislative representative for clean energy for the Union of Concerned Scientists.
Related links:
- For more on the stimulus package, click here
- To follow the stimulus money, click here
&nbsp
GELLERMAN: Well despite the 3.4 billion dollar stimulus the coal industry is getting for carbon sequestration, king coal has been getting its lumps lately. As Living on Earth's Jeff Young reports, right now, the future of coal looks black.
YOUNG: Just five years ago it was a coal rush—with some 150 coal fired power plants on the drawing board. Now, more than half are history and even more fell by the wayside in just the past few weeks. In Wisconsin, Governor Jim Doyle announced plans to power the University of Wisconsin with biomass instead of coal.
DOYLE: You know a coal plant in the middle of Madison that was there many years ago? It's probably time to move on and not have coal.
YOUNG: In Michigan, Governor Jennifer Granholm directed state agencies to put
priority on efficiency and renewable energy instead of coal.
GRANHOLM: So here's our next aggressive goal: By the year 2020, Michigan will reduce our reliance on fossil fuels for generating electricity by 45 percent. You heard me right: a 45 percent reduction by 2020.
YOUNG: And in Nevada, Michael Yackira, president of the electric utility NV Energy, pulled the plug on plans for a giant 15 hundred-megawatt coal burner. Yackira says questions about coal's regulatory future made it too shaky.
YACKIRA: We are announcing that NV Energy will postpone the coal power plant project until these uncertainties can be resolved. We will not move forward until carbon capture and sequestration technologies are commercially viable.
YOUNG: Technology to strip the CO2 from coal as it's burned, and store it in the ground is probably at least a decade away. Some doubt it will ever really work at the scale needed. CO2 emissions, and what it will cost to control them—that's the burning issue with coal. And Sierra Club attorney Bruce Nilles spent the past two years criss-crossing the country to make sure it stayed on the front burner—firing up public interest, filing lawsuits, and talking to financiers about coal's carbon problems.
NILLES: We beat back 84 of these proposed coal plants—again, states saying no, courts saying no and investors saying no from coast to coast. Today we have somewhere between about 70 to 80 remaining. We still have a long way to go, but we've come a long way from the threat we were facing.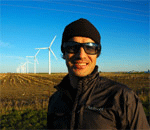 YOUNG: The latest Sierra Club victory came in the form of a letter from new Environmental Protection Agency Administrator Lisa Jackson. She's reviewing a last-minute memo from the Bush administration that gave proposed coal power plants a pass on greenhouse gases.
NILLES: For the last eight years the answer has been to put our heads in the sand and ignore carbon dioxide. And the days of pretending global warming does not exist and that carbon dioxide will not be regulated are simply over. The Obama administration is gonna use existing authorities to begin to take a bite out of global warming and do our part.
YOUNG: The EPA is also under pressure to respond to a landmark Supreme Court ruling that gave the agency authority to control CO2 as an air pollutant. And there's growing speculation that Jackson will start doing just that before the second anniversary of that court decision on April second. Even the electric utility industry accepts the new political reality that carbon caps of some kind are coming.
Jim Owen is a spokesperson for the industry trade group, the Edison Electric Institute.
OWEN: I think they clearly have opened the door to a potential rulemaking that would, for the first time ever, regulate carbon dioxide through a regulatory process.
YOUNG: It seems coal is on the ropes right now, is that how you see it?
OWEN: How shall I phrase this? I think it is definitely true that new coal fired power plant facilities are becoming increasingly difficult to site and finance. And I think the main reason for that is well known, it has to do with what we're talking about with the uncertainty over what is going to happen to coal-fired power generation in this country.
YOUNG: CO2 might be the headline item but it's hardly coal's only liability. The damage from mining, the toxic ash left after combustion, and the other pollutants coal pumps into the air—all are the subject of litigation and regulatory review. Mercury is next. EPA's Jackson recently told reporters her agency will start work on new rules to control emissions of mercury, a potent neurotoxin that taints our waterways and fisheries.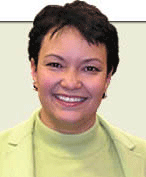 JACKSON: We have the current authority we need. This is about protecting human health and the environment. We certainly understand that those regulations have the potential to affect especially power plants so it's related to discussions we'll be having on climate change as well.
REPORTER: Ok thank you that's all.
YOUNG: In another significant move on mercury, the Obama administration says it will restart talks on a long-delayed international treaty limiting mercury pollution.
Utilities that use coal have never had to pay to control emissions of mercury or CO2. Those costs have instead been pushed off onto others in the form of damages to the environment and public health —what economists call externalities. If those costs are added to coal's ledger, Sierra's Bruce Nilles thinks it will undercut one of coal's main selling points—the price.
NILLES: When people talk about coal being cheap—It's not cheap. It's having real impacts on people's lives. And we firmly believe if you actually forced the coal industry responsible for its waste, at the end of the day coal is probably one of the most expensive fuel options possible.
YOUNG: But coal's other strength is, well, it's there—readily and reliably available. And no matter the cost, keeping the lights on is the bottom line for Edison Electric's Jim Owen.
OWEN: What we are saying at the end of the day is we need a balanced portfolio. We don't have the luxury of picking one or the other we have to make sure that the electricity is there 24 by 7 or we're gonna hear about it. To answer your question, absolutely we think coal does and must really have a long-term future.
YOUNG: But given the fuel's hidden costs, and the new administration's apparent will to address them, coal's future seems a risky bet.
For Living on Earth, I'm Jeff Young in Washington.
[MUSIC: Andrew Bird "Masterswarm" from Noble Beast (Wegawam Music/Fat Possum 2009)]
GELLERMAN: Just ahead – an inside look at the new secretary of the Interior – Ken Salazar. Keep listening to Living on Earth!
Related links:
- EPA administrator Jackson's letter on reviewing CO2 emissions from Bonanza Power plant, Utah.
- EPA on mercury from power plants
- Edison Electric Institute on climate change
- Sierra Club's campaign against coal
[CUTAWAY MUSIC: Dave Douglas: "Flood Plain" from Moonshine (Koch Records 2008)]
GELLERMAN: It's Living on Earth, I'm Bruce Gellerman.
The Secretary of the Interior has authority over more than a fifth of the land in the United States and more than three times as much area off our shores.
That responsibility now rests with Ken Salazar. A former rancher and environmental lawyer, Salazar served as a Senator from Colorado before taking the reins as the nation's biggest landlord.
Living on Earth's Ingrid Lobet has this profile of the new secretary.
LOBET: In one of his first acts as Interior Secretary, Ken Salazar turned down bids from energy companies who wanted to drill on 77 pieces of land in Utah. The Bush administration had offered the land last December – part of a gas boom that's been going on in the West for a decade. Salazar said he wanted to take another look at the science.
SALAZAR: We need to make sure we protect our signature landscapes and cultural resources for future generations.
LOBET: Public lands advocates were thrilled. Next, Salazar put the brake on a Bush proposal for swift oil and gas development offshore.
SALAZAR: In my view it was a headlong rush of the worst kind.
LOBET: Now as Salazar begins to set his long-term policy, he'll be guided in part by his background. He comes from a Hispano family, people who've lived in the southwest since it belonged to Spain.
SALAZAR: They are proud people, twelve generations on the soils of New Mexico and Colorado.
LOBET: And as he spoke to fellow senators at his confirmation hearing, he noted how far he's come from his boyhood on their sheep and cattle ranch in one of the poorest counties in Colorado.
SALAZAR: Though they did not have opportunity to receive an education, all eight of their children became first generation college graduates.
LOBET: And then in his case, U.S. Senator and chief of the nation's national parks, grazing lands, oil leases and fish and wildlife.
[SOUND OF WALKING ON ICE]
TER KUILE: We are at a place called Gomez, and it's one of the original Spanish settlements on the Alamosa River. And the river is totally frozen.
LOBET: Maya ter Kuile lives and works as a crop consultant in the San Luis Valley where Ken Salazar grew up.
TER KUILE: It is extremely dry, desert, but we're on the river corridor, where we have a stand of cottonwoods. And it was very handy to drive 15 minutes from your home and catch your limit of fish; and people are very self-sufficient, I mean this is not a wealthy area. The traditional thing was to can fish.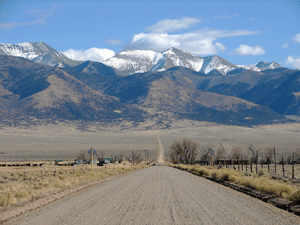 LOBET: But there are no fish to can or catch here on the Alamosa River anymore. In the early 1990s, what some environmentalists call the nation's worst mining disaster unfolded here. The Summitville goldmine in the San Juan Mountains began leaking massive amounts of highly acidic, cyanide-laden water into the river.
TER KUILE: Nobody from upstream warned us what was going on, it was just something that was happening, and if we hadn't been observant, we wouldn't have known what was going on.
LOBET: What they observed was that suddenly the river water they diverted and used on their fields was corrosive.
TER KUILE: The sprinkler systems were corroding, like on our farm and on our neighbors' farm.
LOBET: Federal scientists tested the river water in the Valley. It had a pH of three, as acidic as vinegar. By this time Ken Salazar was in Denver as Colorado's Chief of Natural Resources. Then in 1999 he became State Attorney General, went after the mine's former top executive, and won 25 million dollars to help restore the river.
SALAZAR: I believe strongly that those who pollute ought to pay and in this particular circumstance the litigation had not been pursued as fervently as it should have been.
LOBET: The mining disaster didn't affect the water on the Salazar ranch. But the events give Ken Salazar rare insight into a major issue in the west: mine pollution. Mining policy is no small part of his new job. And an exchange with Washington Senator Maria Cantwell during his confirmation hearings suggests he plans to make changes.
CANTWELL: My question is what will you do to support mining reform, including strong reform of the royalty regime?
SALAZAR: You know, the 1872 mining law, which I've worked on for a long time and know it well, is something that needs to be changed. It's amazing that over 130 years later, the law has not changed.
LOBET: Salazar did not say whether he thought multinational mining companies should have to pay royalties for the minerals they dig out of public land. And there are other contentious issues. Salazar's home state of Colorado has considerable deposits of what's called oil shale. This exchange with Senator Richard Burr of North Carolina, gives a hint of where the new Secretary stands on these heavier, dirtier sources of oil.
BURR: In December of '05 D.O.I. issued five research and development grants on public lands, all of them in your state if I remember -
SALAZAR: Yeah I wish those oil shales were in your state, in the Carolinas -
BURR: Wish we had the oil shale. Under what circumstances are you willing to support commercial competitive leasing on public lands?
LOBET: Salazar said he's in no hurry.
SALAZAR: I mean it is rock, rock, rock. And we don't have the answers to some very important questions including how much water is it going to take? Two, how much energy is going to be consumed to melt the oil from the rock? None of those answers have been given to us yet.
LOBET: A go-slower approach toward extracting oil and gas on public land pleases
environmental activists and Senator Ron Wyden of Oregon.
WYDEN: The Bush administration just flung open the doors to our public lands and invited oil, gas and extraction industries to take whatever they wanted. I see this as a task for the Obama administration and Secretary Salazar, to put the public back into public lands – into managing them for the good of the country, and not just a handful of powerful special interests.
LOBET: There are other views. Rob Rivett of the Pacific Legal Foundation says given the economy, this is no time to be holding back on energy made in the USA.
RIVETT: When it comes to development of energy resources – cheaper energy – people need that. So the public lands have those resources and there has to be a balance! You have to take a look at what the impacts of the development are as well as the benefits of the development. Wind, and geothermal, and solar can't provide the balance of energy needs.
LOBET: As Salazar gets his full team in place, another important file in his portfolio is endangered species. One extremely controversial issue is wolf protection, especially among ranchers, whose livestock can be wolves' preferred prey. Though Salazar is a former rancher, he declined to tell Senator Barrasso of Wyoming what action he plans.
BARRASSO: Will you work with the government to make sure the gray wolves are delisted in Wyoming as soon as possible?
SALAZAR: The Endangered Species is an important law and I think it has in fact worked in a way to preserve God's given creations so that your children and my children and our grandchildren will be able to see that creation here on this earth.
LOBET: Habitat for endangered animals is not, of course, just a ranchers' issue. Last year the Fish And Wildlife Service decided that polar bears are threatened by the shrinking of Arctic sea ice. That decision could be relevant for every industry that generates carbon dioxide and contributes to climate change. And that, says Rob Rivett of the Pacific Legal Foundation, is his greatest concern about Ken Salazar.
RIVETT: Well now, this agency has the ability to change the current rules and suggest that any action that is emitting CO2 has to evaluate and mitigate for that, on the grounds that it may damage the habitat to the polar bear. There could be significant costs imposed on the development of our natural resources.
LOBET: To date Secretary Salazar's approach to that development does look more measured than his predecessor's. His policy isn't crystal clear yet; he's still dealing with behavior from the last Interior Department that may yet merit prosecution. So it could be a while before he's able to get to one thing he says he hopes will be his crown jewel - a nationwide youth conservation program.
For Living On Earth, I'm Ingrid Lobet
Related link:
The Department of Interior
[MUSIC: Dave Douglas "Dog Star" from Moonshine (Koch Records 2008)]
GELLERMAN: Just ahead – what color is Canada's economic parachute – but first – here's a cool fix for a hot planet from Sandra Larson.
[COOL FIX THEME]
LARSON: White three-blade turbines spinning in fields and on hilltops have become the image of wind power. Those tall windmills have limitations, though. They need lots of space, and winds of about 10 miles per hour just to start generating. And when winds are too fierce, they shut down.
So an engineering professor at Cleveland State University is working on a smaller system that could use a larger range of wind speeds.
Majid Rashidi has one and a half million dollars in federal and state grants to construct a prototype of his wind power system this spring on a five-story campus building. It will be a 25-foot-wide cylinder with four small turbines suspended around it.
When air goes around a curve, its speed increases. So the cylinder accelerates air while deflecting it to the surrounding turbines. This helps the system generate energy in very low winds. And its three-foot blades can withstand high winds that might damage larger turbines.
The cylinder and turbine structure will have a capacity of up to 100 kilowatts. So it's not meant to compete with large turbines, which produce megawatts. But this smaller system could power a few homes, or supplement the energy needs of larger buildings, and can be placed on the rooftops of urban and suburban buildings.
Professor Rashidi says the water towers and silos around Midwestern towns could serve as ready-made cylinders, making construction faster and cheaper.
And so a new shape of wind generator may be coming to town, ready to catch the wind – from lazy summer breezes to gale force gusts.
That's this week's cool fix for a hot planet. I'm Sandra Larson.
GELLERMAN: And if you have a Cool Fix for a Hot Planet, we'd like to know it. If we use your idea on the air, we'll send you a sleek electric blue Living on Earth tire gauge.
Keep your tires properly inflated and you could save as much as $280 a year in fuel. That according to a study done at Carnegie Mellon University. Call our listener line at 800-218-9988, that's 800-218-99-88. Or email coolfix—that's one word—at loe.org. That's coolfix@loe.org.
&nbsp
GELLERMAN: President Obama's first foreign trip was to Canada, The United States' leading supplier of crude oil, most of it from polluting tar sands.
Canada has its own money problems, and a 27 billion dollar stimulus package that includes a green lining for the nation's economic cloud.
To find out how green we turned to Michael Moore. He's a senior fellow at the Institute of Sustainable Energy, Environment and Economy at the University of Calgary.
MOORE: The most significant piece of the package is a billion and a half dollars for clean air and climate change initiatives and about four billion dollars spread over two years for so-called infrastructure stimulus, which we hope will include new transmission facilities. In addition, they're adding up three hundred million dollars for home retrofits and energy efficiency and a significant amount of money – almost a billion dollars – for nuclear support throughout the various provinces that might be interested in it, including Alberta.
GELLERMAN: So the backing of nuclear power suggests that they consider that green?
MOORE: They consider it to be an alternative to the hydrocarbon-intense uses that we've had up here in the past. And it's certainly intended in terms of the rhetoric to be a diminishment of some of the carbon dioxide generation that is represented by the existing fleet.
GELLERMAN: One of the largest single chunks of money – a billion dollars – is going for carbon capture, but that's a totally unproven technology.
MOORE: The only real example we've got where it's working in North America is in Wayburn in South Saskatchewan. But we're convinced, at least in the laboratories here in Canada, that there is an opportunity to do it efficiently and cost effectively if we can find the storage sites that are close enough to the existing power plants where the majority of carbon's being generated. We know, theoretically, that it works, we just don't have large scale practical demonstrations of it yet.
GELLERMAN: Canada has vast oil sand reserves. Is there money in this stimulus package to support the oil sand industry?
MOORE: Not directly. There is certainly a great hit occurring in the oil sands right now, because of the lowered price and certainly a shift in the demand curve by consumers, but those resources are controlled by the province. The federal government doesn't have much to do with that industry, at least under current circumstances.
GELLERMAN: What about renewable energy projects? Is there money in this package for supporting them?
MOORE: There's not much money for renewable energy. In fact, the renewable support packages have dropped basically to zero in the current budget. We're hopeful that that will turn around. There's some evidence of that in the form of a grant that's coming to the Geologic Survey of Canada that is going to provide some money for deep geothermal mapping. But right now the only other really attractive renewable industry that has enjoyed some support, the wind industry, has seen the equivalent of the production tax credit dropped just about to zero. It would appear that the federal government at this point just doesn't see the value of the renewable contribution. Green industries are under-valued, in part because their capital costs are still high, but the full range of the benefits they provide are not added into the equation.
GELLERMAN: Professor Moore, I want to thank you very much.
MOORE: My pleasure.
GELLERMAN: Michael Moore is a senior fellow at the Institute of Sustainable Energy, Environment, and Economy at the University of Calgary.
Related link:
For more on Canada's stimulus plan, click here
[MUSIC: Andrew Bird "Anonanimal" from Noble Beast (Wegawam Music/Fat Possum 2009]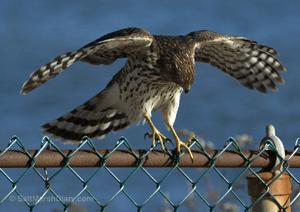 GELLERMAN: Poet Robert Frost wrote that good fences make good neighbors. But as writer Mark Seth Lender found, sometimes the quality of the fence doesn't matter.
LENDER: An old cyclone fence, posts and rails rusted and misshapen. You can see through it, hop over it. Probably knock it down with your knee. Walk around it if you wanted but there is no need. The yard beyond grows rough and wild and no one left to tend or care. All this fence can tell you is this little place used to belong to someone long gone.
The new owner does not own. Unsympathetic to recorded deeds and boundaries his nation is contained by range of flight alone. The fence is a convenience. The unkempt land below of value because it is unkempt. Talons grasped to the iron crosspiece (this branch not made of wood) he adapts, as if this were the natural thing to do. Had always done. Head pivots unperturbed, side – back – front – side – down, each motion in clickstopped precision. Each detail captured and absorbed.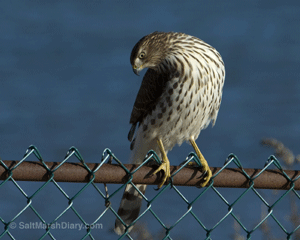 The bird is a Cooper's Hawk, a young one as they usually are in winter on these coastal grounds and by youth, and inexperience perhaps, unusually tolerant. Standing a few paces away I am seen, recorded, and apparently ignored. It is as if the hawk has viewed the tractable demarcations made by human beings and deemed them sufficient.
Wings cupped like parasails the hawk drops silent as a whisper. Whatever has ventured from the tangle had best scurry or be sorry. When those talons find their mark they never do let go.
Cooper's Hawk has learned to make do with the ground given - meager though it is and likely to remain so. Better there were more open space, but that is not the case. After all, it is about limits. The fence, the water's edge, the flat line of horizon where hazy atmospheres meet a flat metallic sea. The hawk respects neither these nor any earthly boundaries. Nor, in our deep heart, should we.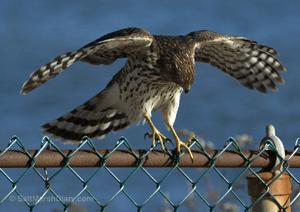 [MUSIC: Marco Benevento "Sing It Again" from Me Not Me (Royal Potato Family 2009)]
GELLERMAN: Mark Seth Lender lives on the coast of Connecticut and writes a syndicated column called "Salt Marsh Diary." He also takes photos – check them out at our website, loe.org.
Just ahead: two stories about toxic lead - in drinking water and batteries:
GOTTESFELD: There are 120 million people who are overexposed to lead around the world – that's three times the number infected with HIV/AIDS - and this problem seems to be growing throughout the developing world.
GELLERMAN: Finding lead in all the wrong places – Stay tuned to Living on Earth.
ANNOUNCER: Support for the Environmental Health Desk at Living on Earth comes from the Cedar Tree Foundation. Support also comes from the Richard and Rhoda Goldman fund for coverage of population and the environment. And from Gilman Ordway for coverage of conservation and environmental change. This is Living on Earth on PRI, Public Radio International.
Related link:
Salt Marsh Diary
[CUTAWAY MUSIC: Jenny Schienman: "Born Into This" from Crossing The Field (Koch Records 2008)]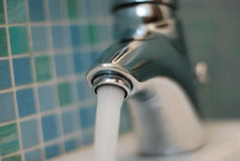 GELLERMAN: It's Living on Earth, I'm Bruce Gellerman.
The word plumber comes from the Latin: plumbarius - lead worker - a slave who constructed waterways and roofs in ancient Rome using lead. Even back then, the dangers of lead were well known. Yet, recently two scientific studies concluded there were no adverse health effects from drinking Washington DC's tap water, even though it contained the highest level of lead ever recorded in the U.S.
Professor Marc Edwards read those studies and became suspicious. He teaches civil and environmental engineering at Virginia Tech and says the problem started about eight years ago, when D.C.'s Water and Sewer Authority changed the way they disinfect the city's water.
EDWARDS: Well it was triggered by a well intentioned switch from free chlorine disinfectant to a new chemical called chloramine. And unbeknownst to us at the time, that switch was causing lead rust that had accumulated on lead plumbing materials to fall off into the water at very, very high concentrations. And indeed, fifteen parts per billion's considered high for drinking water. 5,000 parts per billion qualified water as a hazardous waste. So these were levels that were even higher than hazardous waste levels of lead.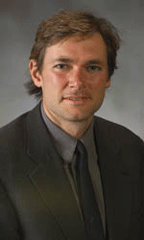 GELLERMAN: In 2004 the Center for Disease Control does a study and they find no measurable evidence that high levels of lead in the water in the District of Columbia caused individual levels to rise.
EDWARDS: Correct. And this report was startling because it contradicted decades of good scientific research that clearly showed that if you ingest water that has high lead in it, you will suffer harm.
GELLERMAN: Is that when you got interested in this subject?
EDWARDS: I got interested when the CDC study was being quoted not only in Washington DC, but all over the country and indeed all over the world, as evidence that high lead in water would not harm anybody. And so we went to the CDC asked them for details about their study, and they refused to give us any. So we then started digging a little bit more and we discovered some horrific flaws. CDC tested blood lead of people in early 2004, and they claimed that these residents were the worst case, the residents that had the highest lead in their water. What they failed to tell people was that none of these people had been drinking the water for a year to many months before their blood lead was taken to look for lead. They'd received a letter from the water utility informing them of their high lead in their water and steps they could take to remove the lead from the water by flushing or by using filters. So the whole premise of the study was flawed because none of the people that they'd been testing were, in fact, drinking the water as it was represented to the public.
GELLERMAN: Now the water authority in Washington D.C. commissions a study that's done by the George Washington University Chair of Public Health at the time. And he comes out with a report that's published in a very prestigious journal, Environmental Health Perspectives and he concludes basically the same thing that the CDC had concluded three years earlier.
EDWARDS: Yes, it was very perplexing. Not only had CDC published this study that contradicted all our years of experience and prior scientific research but this independent group apparently did as well. So we started doing Freedom of Information Act requests for the emails related to how this study was prepared and emails between the authors and the editors of Environmental Health Perspectives and what we found was very, very shocking. The key conclusion of the study that there was no identifiable harm done from the years of lead in D.C. water was published by mistake. It was agreed to remove that conclusion from the study before publication, but somehow contrary to the wishes of the editors, it got put back in.
GELLERMAN: That study was funded by the Water and Sewer Authority of Washington, D.C.
EDWARDS: Yes, obviously, a slight conflict of interest there.
GELLERMAN: The funding was reported to the Environmental Health Perspective Journal, but what wasn't disclosed was the fact that this researcher had agreed to show the Water and Sewer Authority his papers and research before it got published.
EDWARDS: That's correct. The Freedom of Information Act requests showed that the water utility reviewed this paper at multiple points of its path up to publication. It also showed that the water utility helped in the creation of the data behind the scenes. And what's more, the financial relationship between the water utility and Dr. Guidotti was not actually disclosed until I did a Freedom of Information Act request starting to look at the financial entanglements between the two institutions.
GELLERMAN: And Dr. Tee Guidotti is the researcher from George Washington University who was paid to do this study by the Water and Sewer Authority of D.C.
EDWARDS: Yes.
GELLERMAN: So Professor, you looked at the level of lead in water in kids' blood. What did you find?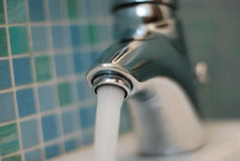 EDWARDS: Well, my investigation over the last four years – and I've been working on this about thirty hours a week – it first showed that the data that was presented to the public, much of it was just completely fabricated. It never existed. We later did a study with Children's National Medical Center and Dr. Dana Best there, and they have their own data. And when we looked at that data, what became very clear was that there was significant harm done, especially to the youngest children, children less than about 1.3 years of age. These are children who are getting lead in water from infant formula. And they ingest so much water per unit body weight that those years of high lead in Washington D.C. water have really caused their blood lead to rise to very, very worrisome levels.
GELLERMAN: Well what happens now?
EDWARDS: Well, I'm not sure. This is going to be a mess. In my opinion, this is one of the most significant environmental crimes in U.S. history, if you consider the number of children impacted, the known effects of this neurotoxin, lead, the astronomical amounts of lead in D.C. water, and it's all made the more insidious by the fact that the perpetrators of this were the very people who are paid to protect us.
GELLERMAN: Mark Edwards is a professor of civil and environmental engineering at Virginia Tech. Professor Edwards, thanks a lot.
EDWARDS: You're welcome.
Related links:
- To listen to a 2004 interview with Marc Edwards, click here
- The Washington Post on D.C. Water and Sewer Authority's involvement in the 2007 "independent" lead study
- The Washington Post on Edward's study linking high lead levels in water to high lead levels in chidren's blood
&nbsp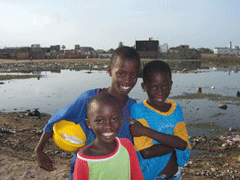 GELLERMAN: Eighty percent of the lead produced in the United States goes into car batteries. Virtually all of the batteries here are recycled, but overseas, in developing countries, they're a deadly problem.
Perry Gottesfeld is working to reduce the risks from exposure to lead batteries and other industrial pollutants. He's Executive Director of Occupational Knowledge International.
GOTTESFELD: There are 120 million people who are overexposed to lead around the world. That's three times the number infected by HIV AIDS. And this problem is going largely unnoticed, under the radar screen, because people are not aware that the common battery used in vehicles and other appliances are causing severe poisoning around the world.
GELLERMAN: So where are we seeing problems with lead and how do they manifest themselves?
GOTTESFELD: Well, the problem is a global problem. It's occurring in every country in the world. In most of the world they're being recycled on the side of the road, somebody's melting them down and selling the metal for scrap. And whenever lead is melted in the process of manufacturing a battery or recycling a battery, you're releasing it to the environment. The lead will settle in soil and dust and that's how most kids and adults get their exposure.
GELLERMAN: I was reading about one recently last spring, I think it was, or early summer, that took place in Senegal. It was an awful case involving scores of kids.
GOTTESFELD: Yeah, that was a particularly sad situation. You had an acute poisoning that caused eighteen deaths according to the World Health Organization outside of Dakar, Senegal. Lead batteries were brought to this village that specializes in recycling and many women and children got involved in taking apart the batteries, taking out the lead and melting down this material to sell for scrap. The price of lead had jumped up to over 4,000 dollars per ton at one point, and of course, this created a great demand for lead in any form, even in the case where these smelters are losing fifty percent of the lead to the environment in the process of recycling, there's still some profit to be made by melting down lead batteries.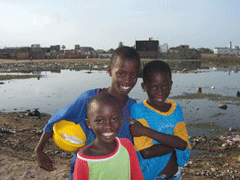 GELLERMAN: You mean half the lead actually gets vaporized and gets sent in the air?
GOTTESFELD: Exactly. The efficiency of these crude smelters is something like 50 percent. Lead is very heavy so it will settle in soil and dust and most exposure to children will occur from contact with household dust and playing close to the ground. In the case of Senegal, these children were reportedly strapped to their mothers' back while they were dismantling and then melting down these lead batteries. And, of course, they got exposed as their mothers did, but the same exposure has much more detrimental impacts on very small children than it does adults.
GELLERMAN: So you've got women in these third world countries who are gathering up this lead, and who's actually buying it? Does somebody show up and they sell it to somebody and they sell it to somebody else?
GOTTESFELD: Well in the case of Senegal, reportedly there was an Indian company that had moved in, in an area very close to the village where this occurred, and they were offering to buy lead at a fairly high price and encouraging those in the village to smelt lead and to provide the scrap to them. India is lead-starved as are many other developing countries that don't have internal sources of lead, and the battery industry is growing very rapidly in these countries, in the range of 20 percent per year, so they need a lot of imports in order to feed this growing industry.
GELLERMAN: What about China? A lot of batteries. What, if anything, is happening there?
GOTTESFELD: There have been number of large, widespread lead poisoning incidents in China. The problem is huge there; it's occurring throughout the country, as there are something like a thousand lead battery manufacturing companies and, of course, an unknown number of battery recyclers.
GELLERMAN: Well what can we do about it? What is being done about it?
GOTTESFELD: Our organization OK International is proposing that battery companies go forward to obtain an environmental certification in order to demonstrate that their manufacturing facilities meet specific environmental standards and that they agree to take back used batteries for proper recycling.
GELLERMAN: So what have the battery makers said in response?
GOTTESFELD: Well we launched this program about a year back in India and we're working with some of the largest battery companies in that country. And these companies have come forward voluntarily to meet the standards in our Better Environmental Sustainability Targets or BEST standard. And companies that meet this will be able to place an eco label on their product and demonstrate to consumers that they are meeting these environmental standards.
GELLERMAN: We hear a lot about the development of new batteries, new types of batteries, lithium, hydride, and that kind of thing. If the world does move into these new exotic materials, would we have a similar problem from those chemicals?
GOTTESFELD: That might be a good story for another day, because there are significant issues with lithium ion batteries. You can't actually take a lithium ion battery, melt it down and make a new one from that process. In the laboratory, there are some methods to recycle them, but unfortunately the infrastructure does not exist to recycle lithium ion batteries today.
GELLERMAN: Well Mr. Gottesfeld, thank you. I appreciate your time.
GOTTESFELD: Thank you.
GELLERMAN: Perry Gottesfeld is Executive Director of Occupational Knowledge International.
Related links:
- OK International
- Blacksmith Institute
&nbsp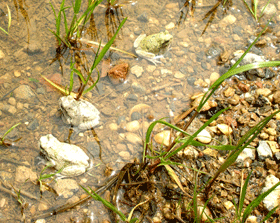 [SOUND OF SNOW PLOW]
GELLERMAN: It's been a busy winter for snowplows and salt sellers .
[SOUNDS OF SALT BEING SPRINKLED]
GELLERMAN: Snow removal is a two billion dollar-a-year industry in the U.S., but making roads safe may be harming our environment.
Living on Earth's Ashley Ahearn braved the Massachusetts wintry weather to get our story.
[SOUND OF FOOTSTEPS, SHOVELING SOUNDS]
AHEARN: When a recent nor'easter plastered the streets of Cambridge with white, Osiris Ochoa and Alcides Perez got to work.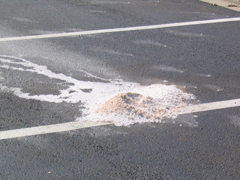 [SOUND OF SHOVEL SCRAPING]
AHEARN: Are you guys putting salt on the sidewalk after?
OCHOA: Yes
[SOUND OF SHAKING SALT]
OCHOA: I don't know how good it is for the environment, but for the snow and the ice it's pretty good.
AHEARN: Over 20 million tons of salt are used to clear U.S. roads each winter – far more than any other snow removal chemical or sand.
SWAN: It's a lot of salt. It dissolves in water so it ends up as runoff in our streams and rivers, so it ends up in the groundwater or it ends up stored in soils.
AHEARN: Chris Swan is an assistant professor in the Environmental Sciences department at the University of Maryland, Baltimore County.
SWAN: As that increases we're starting to see a rise in the average and peak salt concentrations in our drinking water.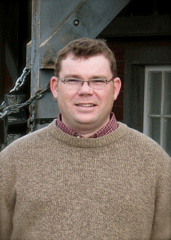 AHEARN: One recent National Academy of Sciences study shows that salt concentration in fresh water is on the rise in Maryland, New Hampshire and New York due to road salting and could make groundwater in many areas of the Northeast un-drinkable within a century.
A new study from the University of Minnesota found salt levels on the rise in 39 lakes in the Midwest. Too much salt isn't good for people or, says Chris Swan, for freshwater ecosystems.
SWAN: When you put an organism in a high salt environment it becomes stressed. We notice that when we eat salty foods, we notice that when we say go to the beach in the summer time, you become dehydrated.
AHEARN: When Chris Swan exposed frogs to the same levels of salt found in semi-urban watersheds, he found they didn't shrivel up and die. The salt changed the way the frogs developed.
SWAN: There's something very odd going on. What we're focusing on is the time it takes for them to go from egg to adults and we measure how large they are. And our initial studies are showing that they do that faster and when they do become adults they tend to be slightly larger than they are when they're not exposed to salt.
AHEARN: Swan says the frogs exposed to salt feed much more intensely during development and this could make them easier prey in the wild, although it's too soon to tell what this might mean for survival rates, or breeding.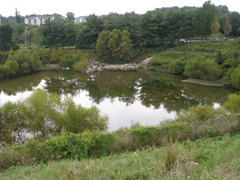 Amphibians are indicator species for freshwater ecosystems, but Swan says you've got to look to the smaller members of the aquatic food chain to get the big picture.
SWAN: Right now we're showing that while we're seeing these interesting effects on the frogs and the food that they eat, we're also seeing the zooplankton be really negatively impacted.
AHEARN: Zooplankton – those are the tiny invertebrates that propel themselves around the water column, feeding on algae. If salt kills zooplankton, that's not just going to mean more green scum on the water, it could also mean that larger predators, like the many species of fish that feed on zooplankton, go hungry.
[MUSIC: Chuck Berry "No Particular Place to Go" from Chuck Berry: The Anthology (Geffen Records 200)]
AHEARN: Since the 40's and 50's highway agencies in the U.S. have operated under what's called the "bare pavement" policy – doing whatever it takes to keep roads clear of snow and ice for motorists.
It's about convenience. And perhaps no one knows that better than Brian Birch. He's the Assistant Executive Director of the Snow and Ice Management Association. I called him up during a recent nor'easter.
[PHONE RINGING]
BIRCH: Hi, this is Brian.
AHEARN: Hey Brian. It's Ashley.
BIRCH: Oh hi, Ashley! How are you?
AHEARN: Birch had been stuck in the Newark airport for the past three hours but he was still willing to talk about the effects of salting roads.
BIRCH: In general the snow industry faces a big challenge balancing environmental concerns with public safety and transportation concerns.
AHEARN: So do you hate mother nature right now?
BIRCH: No I love it. This is um.
AHEARN: How long have you been sitting in that airport, c'mon?
BIRCH: [Laughs] Well um, it's frustrating, I'm just like everybody else. Basically if you think about it, we live in a culture of convenience where we want to be able to go about our daily lives and be able to do anything we want to do even if it snowed eight inches outside.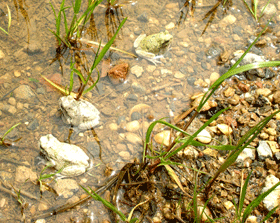 AHEARN: As Birch said, snow removal is a critical public safety issue. Over 115,000 accidents happened under winter driving conditions in 2006.
However, a growing number of scientists, like Chris Swan, are highlighting the effects of adding over 20 million tons of salt to the environment each winter, and they're calling for smarter salting techniques.
Salt is still by far the cheapest and most readily available de-icer, but some cities and towns are looking into alternatives. Akron, Ohio uses beet juice and several towns in Connecticut and New York add high fructose corn syrup and molasses to their salt – all in the name of keeping winter roads safer for motorists and frogs alike.
For Living on Earth, I'm Ashley Ahearn.
[MUSIC: Nina Simone "Chilly Winds (Fink Remix)" from Verve Christmas Remixed (Verve Records 2008)]
Related links:
- Professor Chris Swan's website
- The Center for Urban Environmental Research & Education at University of Maryland, Baltimore County
- Impacts of Road Deicing Salt on the Demography of Vernal Pool Breeding Amphibians
- Increased Salinization of Fresh Water in the Northeastern United States
- Accumulation of Deicing Salts in an Soils in an Urban Environment
&nbsp
GELLERMAN: Living on Earth is produced by the World Media Foundation. Our crew includes Ashley Ahearn, Bobby Bascomb, Eileen Bolinsky, Ingrid Lobet, Helen Palmer, Mitra Taj and Jeff Young, with help from Sarah Calkins and Marilyn Govoni. Our interns are Lindsay Breslau, Liz Gross and Christine Parrish. Jeff Turton is our technical director. Alison Lirish Dean composed our themes. You can find us anytime at loe.org. Steve Curwood is our executive producer.
I'm Bruce Gellerman.
We'll be here again next week with more stories about Living on Earth. Thanks for listening.
ANNOUNCER: Funding for Living on Earth comes from the National Science Foundation, supporting coverage of emerging science, and Stonyfield Farm: organic yogurt and smoothies. Stonyfield pays its farmers not to use artificial growth hormones on their cows. Details at stonyfield.com.
Support also comes from you our listeners, the Ford Foundation, the Town Creek Foundation, and the Oak Foundation supporting coverage of climate change and marine issues; The Rockefeller Foundation and its Campaign for American Workers. More at rock found dot org. And Pax World Mutual Funds: socially and environmentally sustainable investing. Pax World: for tomorrow. On the web at paxworld.com.
ANNOUNCER: PRI, Public Radio International.
Living on Earth wants to hear from you!
P.O. Box 990007
Prudential Station
Boston, MA, USA 02199
Telephone: 1-617-287-4121
E-mail: comments@loe.org
Donate to Living on Earth!
Living on Earth is an independent media program and relies entirely on contributions from listeners and institutions supporting public service. Please donate now to preserve an independent environmental voice.
NewsletterLiving on Earth offers a weekly delivery of the show's rundown to your mailbox. Sign up for our newsletter today!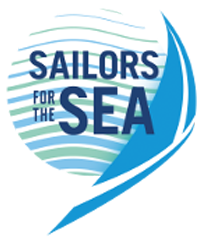 Sailors For The Sea: Be the change you want to sea.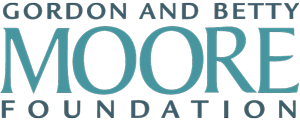 Creating positive outcomes for future generations.

Innovating to make the world a better, more sustainable place to live. Listen to the race to 9 billion

The Grantham Foundation for the Protection of the Environment: Committed to protecting and improving the health of the global environment.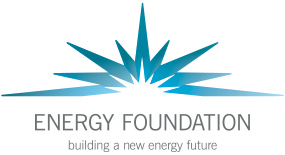 Energy Foundation: Serving the public interest by helping to build a strong, clean energy economy.
Contribute to Living on Earth and receive, as our gift to you, an archival print of one of Mark Seth Lender's extraordinary wildlife photographs. Follow the link to see Mark's current collection of photographs.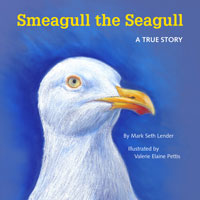 Buy a signed copy of Mark Seth Lender's book Smeagull the Seagull & support Living on Earth