Public Radio's Environmental News Magazine (follow us on Google News)
2013 Archives
December 27, 2013
The Power of Stories / Native American Tales / Stories of the Night Sky and an English Wassail
December 20, 2013
Capitol Hill Bid For Bicycle Safety / Power Shift-Winter Bike Share / Inheriting Fear / Beyond the Headlines / Backyard Bees in Atlanta / Living Walls
December 13, 2013
20% BY 2020 – Obama / PowerShift—Massachusetts First in Energy Efficiency / Power Shift - Cape Wind in Doubt / Beyond the Headlines / Lummi Fishing Rights / The Iconic Salmon / Love Canal & Lois Gibbs 35 Years Later
December 6, 2013
Worrisome Arctic Ocean Methane Leaks / GMO Study Retracted - Censorship or Caution? / Sacred Grounds Versus Coal Transport / Messed Up Migrations / Peak Bagging / Beyond The Headlines
November 29, 2013
REDD Agreement Reached in Warsaw / Just 90 Firms Have Tipped the Climate / Beyond the Headlines / Modern Gleaning Helps the Hungry / Bird Note ®: Atlantic Puffin / How Dogs Love Us / Small Matters
November 22, 2013
Warsaw Wrapup / Mapping the World's Forests / Power Shift - Building A Smarter Light Bulb / Patents to Rescue the Climate / Antarctic Volcano / BEYOND THE HEADLINES / Vegans Say It's Even Better Than Turkey
November 15, 2013
Hunger Strike for Climate Action / Typhoon Haiyan / Coal Loses Ballot Test / Fracking Boosts Plastic Production / Beyond the Headlines / Polar Bear Attacks on the Rise / Climate Change Tourism in Peru / ICEBERGS!
November 8, 2013
Fossil Fuel Subsidies Under Fire / Obama Goes Local With Climate Action / Anti-Carbon Pollution Rally / Coal Plants Burning Wood / Power Shift - Generating Community Solar Power / BirdNote ® Whooping Cranes / New Protection For Blue Fin Tuna / Beyond the Headlines
November 1, 2013
West Coast Action Plan on Climate and Energy / Jerry Brown and the West Coast Action Plan / Power Shift - Massachusetts Teams Up With 7 States to Boost Electric Cars / Gulf of Mexico Ocean Health Update / Jim's Bees / Sharks and Coral - Science Note / South Pacific Climate Refugee Goes to Court / Beyond the Headlines
October 25, 2013
The Lessons of Superstorm Sandy / Congress Takes Little-Noticed Climate Action / Climate and the Bottom Line / Powershift - New Bedford Goes Solar / BirdNote® Acorn Woodpecker / Science Note: Palm Oil / Vines on the March in Tropical Forests / Wild Exeter
October 18, 2013
Overwhelming the Grid with Renewable Energy / Climate and the Health Risks of Urban Heat Islands / The Spongy Secret of Coral Reefs / Copepod Love / Bob the Cat / Gravity According to Tyson
October 11, 2013
Climate Departure Date / Outdoor Workers and Climate Change / Power Shift - Home Energy Retrofit / Alaska's Pebble Mine Loses a Partner / A Great Change For a Great Lake / Counting Down the Planet
October 4, 2013
FDA Bans (Most) Arsenic in Chicken Feed / Australia To Repeal Carbon Tax / Climate and Algal Blooms / "Mad Cow" Type Prions Found in Plants / BirdNote®: Why Dippers Dip / Bridging Faith and Reason / Buddhist Monks Help Save Snow Leopards
September 27, 2013
Humans Change the Climate / A Challenge for Coal / Science Note / Toads in Tuscon / National Geographic 125 Year Anniversary / The Hockey Stick and the Climate Wars / The Quarry
September 20, 2013
Extreme Weather-Colorado Floods / Oil and Gas Wells Under Water / Sex and the Single Pest / Power Shift - Energy From Food Scraps / Small Matters / Birdnote ®/Migration – Long, Short and In-Between / Oil and Honey
September 13, 2013
EPA Scraps Chemical Safety Rules / Shrinking Natural Gas Royalties / Cooling with CO2 / Sustainable Shrimp Farming / Tapir Scientist / Hummingbirds in the Canyon
September 6, 2013
House Climate Hearings Set for 9/18 / Republican Climate Hearing Agenda / US Reactor Safety In Light of Fukushima / Pink Salmon In Trouble on the White River / Why Fish Have Different Amounts of Mercury / Tough Neighbors--Coopers Hawks / Data Gaps For Chemical Safety / Mortgage Lifter Tomatoes
August 30, 2013
Where the Forest Ends / Paper Trees in Precious Ground / REDD Today / Oil or Trees
August 23, 2013
Nuclear Power Storage Crisis / Climate Risks from Leaky Natural Gas Wells / Otters As Climate Defenders / Nature's Help for Cancer Vaccines / BirdNote ® – Snail Kite – Bird of the Everglades / Eternity of Eagles / Greenland Melt Music
August 16, 2013
Pollutants Implicated in ADHD / Mercury Hot Spots Around the World / Fracking on Amish Lands / Science Note: A Plant With Oily Leaves / The World's Largest Known Organism In Trouble / Can Prairie Dogs Save Mexico's Prairie From the Desert? / Conservation Canine
August 9, 2013
Chemicals That Promote Obesity Down the Generations / Secret Cash for Climate Denial / Working Woodlands for Carbon and Cash / How Insects Influence Plant Evolution / Snow in Summer / Fungi / Sounds Heard by Aldo Leopold
August 2, 2013
Climate Change and Conflict / Tesla Stock Soars / Invasive Crayfish / Science Note: Best To Be Eaten / Russia Nixes Antarctic Marine Reserve / Swimming Polar Bear / Hip Hop Born in the Parks / Recording Nature By Sound / BirdNote® All That Jazz
July 26, 2013
Microbes and Evolution / Challenges for the New EPA Chief / Science Note: Palm Oil / Radioactive Water from Fukushima in the Pacific / Trash in Kerala / Zero Waste Atlanta / Citizens on the Watch for Hummingbirds / National Moth Week
July 19, 2013
The Risks of Oil Trains / Oil Train Concerns in the Pacific Northwest / Climate Disruption and Sea Level Rise / Hult Prize Competition / Hunting For Edible Insects / Eat-a-Bug Cookbook
July 12, 2013
Mystery Route For Keystone XL / Coal and Shortened Lives in China / Static Electricity: The Secret of Spider Webs / Invasive Beetles and Moths On the March / Ancient Underwater Forest in the Gulf of Mexico / BirdNote ®: The Big Thicket / Saving Ourselves- The Green Boat
July 5, 2013
World Population Day / Alternative Tar Sands Pipelines / Bayou Community Struggles with Sinkhole / Sea Turtle Paternity Test / New National Parks / Rethinking Fast Fashion / Ritual and Deforestation in India / Dancing Gnats
June 28, 2013
Obama's Grand Climate Plan / Solar Powered Ship / Oberlin Environmental Dashboard / Science Note- Cicadas Meet Citizen Science / "Trash"Animals / Chasing Springtails
June 21, 2013
Adverse Health Effects For Pigs Fed Genetically Modified Food / Arkansas Tar Sands Oil Spill Update / Helping Fish Return to the Elwha River / Turkish Development Threatens Marine Life / BirdNote © Willow Ptarmigan / The Perfect Protein / Juneteenth
June 14, 2013
The US and China Strike A Climate Deal / Methane Leaks / Science Note / Elwha Dam Comes Down / Nicaraguan Canal / Vanishing Point / Winery Adapting to Climate Change
June 7, 2013
British Columbia Rejects Tar Sands Pipeline / Legal Battle Over Drilling Pollution in the Amazon / Love That Dirty Water, Swimming in Boston's Charles River / California's Fish in Trouble / South African Tea Farmers Adapt to Changing Climate
May 31, 2013
Preserving the Congo Basin's Trees, Part 1 / Preserving the Congo Basin's Trees, Part 2 / Preserving the Congo Basin's Trees, Part 3
May 24, 2013
Unpredictable Weather and Climate Change / Greenhouse Gambling / Science Note: Synthetic Ambergris / DOE Looks for Orphan Wells / The Darien Gap / Mad about Magpies
May 17, 2013
When You Eat Chicken You Could Be Eating Arsenic / Chef Bun's Sustainable Sushi / Lasting Impacts of Gulf Oil Spill / Controversial Dam in Ethiopia / BirdNote ® Night Voices / The Wild Weather Book / Right Whale in the Wrong Place Update
May 10, 2013
Saving Money with Environmental Regulation / Another Coal Port Bites The Dust / Environmental Organizations Under Pressure to Divest Fossil Fuel Investments / Shale to Solar / Painted Turtles and Climate Change / Alligators All Around / Romance and Spring Harvest At Paradise Lot
May 3, 2013
UN Leader Optimistic About Global Climate Deal / Greener Concrete / Solar Shines On / Electric Cars To Buffer the Grid / Climate Change and Land Slides in the Northwest / Flood Control With New Hybrid Grass / Robins on the Hunt-By Ear
April 26, 2013
EPA Finds Keystone Environmental Impact Statement "Insufficient" / Preaching for Keystone / Pipeline Proselytizing and Eminent Domain / Deepwater Disaster Three Years On / Low Cost Renewable Energy Storage With Hydrogen / BIRDNOTE®/SPRING RAINS REFRESH THE DESERT / Old Whales Learn New Tricks / Joe's Pond Ice Out Contest
April 19, 2013
Earth Day At 43 / A Pulitzer for the Climate / Carbon Neutral Capital / 'The World's Greenest Commercial Building" / Goldman Environmental Prize Winners
April 12, 2013
Green Team in the Hot Seat / Who Rules the Rules of the EPA? / Science Note/New Organs On Demand / Turning On Tidal Power / BirdNote® How Birds Sing So Loud / Secrets of the Forest Floor / The Future of Robots / Rod Clark Essay - The Ten Minute Brook
April 5, 2013
Arkansas's Oil Pipeline Disaster / The Cleanup, the Media and ExxonMobil / Petition to Regulate Tar sands Oil Pipelines / High Court for the Environment / Fish Farm Food or Dog Treats? / Trout Are Speaking / New Hybrid Car Runs on Air / Greenland Melt Music
March 29, 2013
Bee Keepers Sue EPA / A Victory for GMOs / Power Shift - Glocal Challenge / Coal Exports / BIRDNOTE®/Urban Birds Change Their Tune / Baby Polar Bear Rescue / Hans Brinker with Briefcase
March 22, 2013
President to Order Agencies To Consider the Climate / Shareholder Resolutions and the Carbon Bubble / Murders of Eco Activists on the Rise / Creating Tulips / Bald Eagles on the Connecticut River / Tornado Storm Kings! / Whales at Home in the Caribbean
March 15, 2013
India's Coal Killing Thousands / Voices of Coal / The Deep Carbon Observatory / Land Rising / GMO Food Labeling / Monarch Migration / Endangered Species Gain More Protection / BirdNote © Sage Grouse
March 8, 2013
The Team to Tackle Climate / Fracking on Amish Land / Keystone XL Pipeline Report / Canadian Government Gag Order for Scientists? / Road Salt Report / The Hazards of Plastic Waste / The Cardinal's Growing Range
March 1, 2013
Senate Climate Bill / Chinese Carbon Tax / Amazon Deforestation on the Rise / Science Note: A Plant With Oily Leaves / Honda and Solar Energy / The Vital Role of Bacteria
February 22, 2013
National Parks on the Chopping Block / Secret Cash for Climate Denial / Mexican Drug Gangs Turn To Coal Mining / Corn Ethanol Challenged / Limpets and Cancer Vaccines / BirdNote® The Early Bird / Pukka's Promise to Live Longer
February 15, 2013
Obama Doubles Down on Climate Action / Starving Polar Bears / The Thrills and Spills of Backyard Hockey / Rinkwatchers and Citizen Climate Science / Women & Population / Louis Agassiz / Earth Ear: Daybreak at Iguaçu
February 8, 2013
US Carbon Emissions At A New Low / Waste Heat / Deadly Smog / Science Note: Why We Get Bathtub Wrinkles / Salt Pans / All Natural / Sounds of Winter
February 1, 2013
The Quest for GMO Labeling / Capitol Hill Pollution Under Fire / Booming Coal Exports Threaten the Great Barrier Reef / Space Trash to Space Treasure / The Fight to Save Old Logger's Path / Burning! A Longer US Fire Season May Be the New Normal / The World's Largest Known Organism In Trouble
January 25, 2013
Obama's Climate Promise / Obama Cites Religious Commandments to Act on Climate Change / Mercury Dangers Around the World / A New International Treaty on Mercury / BirdNote ® Barred Owl / Research Update on the Impact of BP Oil Spill / America's Bats on the Brink / Can Prairie Dogs Save Mexico's Prairie From the Desert?
January 18, 2013
Chemicals That Promote Obesity Down the Generations / A Troubling Climate Assessment / Working Woodlands for Carbon and Cash / New York Times to Close Its Environmental Desk / Overly Honest Science Methods / Listener Letters / Wired Wilderness / Right Whales in the Wrong Place
January 11, 2013
Insuring for Climate Change / Big Buffett Solar Buy / Idle No More / Introducing the Elf / The Kilo is Gaining Weight / A Bright Spot for Coral Reefs / BirdNote®
January 4, 2013
Remembering 2012 and Looking Forward to 2013 / The Changing of the Environmental Guard / Fungi / Gold Mining Boom / BirdNote ®- Winter Birds Love Suet / The World Until Yesterday
Living on Earth wants to hear from you!
Living on Earth
62 Calef Highway, Suite 212
Lee, NH 03861
Telephone: 617-287-4121
E-mail: comments@loe.org
Donate to Living on Earth!
Living on Earth is an independent media program and relies entirely on contributions from listeners and institutions supporting public service. Please donate now to preserve an independent environmental voice.
NewsletterLiving on Earth offers a weekly delivery of the show's rundown to your mailbox. Sign up for our newsletter today!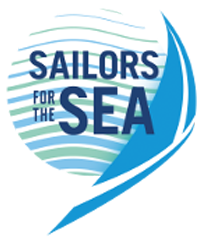 Sailors For The Sea: Be the change you want to sea.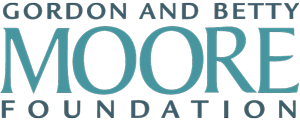 Creating positive outcomes for future generations.

Innovating to make the world a better, more sustainable place to live. Listen to the race to 9 billion

The Grantham Foundation for the Protection of the Environment: Committed to protecting and improving the health of the global environment.
Contribute to Living on Earth and receive, as our gift to you, an archival print of one of Mark Seth Lender's extraordinary wildlife photographs. Follow the link to see Mark's current collection of photographs.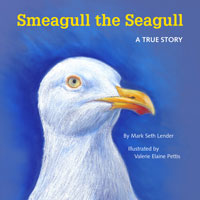 Buy a signed copy of Mark Seth Lender's book Smeagull the Seagull & support Living on Earth